Burgundy and quite a few New World producers of Pinot Noir could take lessons from Rockburn. The 2013 Rockburn Central Otago Pinot Noir not only underscores Central Otago's preeminent position as New Zealand's premier Pinot Noir producing region, it highlights Rockburn's consistent attention to quality. Rockburn's Pinot Noirs have for three years in a row made Cuisine's Top 10 List. Rockburn's 2013 Central Otago Pinot Noir sports a brilliant ruby robe and plenty of aromatic fireworks to capture the imbiber, even before the first sip. Add great palate appeal in the form of ripe cherry and raspberry fruit, a velvety texture, delightful cedar and spice tones, and a firm structure to assure a long happy life and the 2013 Rockburn Pinot Noir equals classic Pinot with all of the attributes that grape can muster. Dry, firm and long on the finish, without overly oaky or tart flavors, this Central Otago Pinot Noir ought to be a poster child for cool climate Pinot Noir. Afford this beautifully wrought, highly acclaimed Pinot Noir at least 20-30 minutes of aeration and enjoy it at cool room temperature now through 2023.
Fine Pinot Noir provides the perfect foil to the cook skilled in the savory delights of country cooking. It provides equally faithful friendship to the chef looking to glorify the noble aspects of haute cuisine. And last but not least, classic Pinot Noir such as the 2013 Rockburn Central Otago Pinot Noir is a wine for meditative moments, as it serves as ample reminder that fine wine helps wash away the weather stained cares of life. Moreover, it needs no support aside from a clean glass. Yet, when paired with beef, veal, wild game, spit roasted chicken or duck, Rockburns's award winning Pinot Noir shines. Traditional French classics such as Coq au Vin, Duck à l'Orange, and Boeuf Bourguignon provide wonderful accompaniments. Chicken or turkey, dressed with a savory bread and sage stuffing, creates another memorable combination. Yet, a simple veal stew, quiche, onion and leek tart, risotto, or even salmon served in a savory sauce seasoned with dill, fennel or other herbs creates more opportunities to enjoy the charm and versatility of Rockburn's 2013 Central Otago Pinot Noir. Bon appétit!
Rockburn is a boutique winery located in Central Otago on the South Island of New Zealand. Rockburn earned its name from the rugged, rock-strewn landscape of Central Otago that appears scarred and burned from the region's active tectonic movement and volcanic origins. From two special vineyards, one in the Gibbston Valley and the other at Parkburn in the Cromwell Basin near the estate's state of the art winery, Rockburn fashions a bevy of exceptional wines. Stunning Central Otago Pinot Noir is Rockburn's rock star and claim to international fame, having garnered scores of Gold Medals and high praise from Decanter, Wine Enthusiast and Wine Spectator among others. However, one shouldn't miss the estate's other fine offerings, most notably Sauvignon Blanc, Chardonnay, Pinot Gris, Riesling, Rosé and Fumé Blanc.
Central Otago lies in the center of the southern portion of New Zealand's South Island. Surrounded by spectacular mountain scenery and blessed with pure waters and a myriad of microclimates, Central Otago is not only a sportsman's paradise, it is home to some of the world's finest Pinot Noirs as well as a host of fresh, intense white wines. Like much of California's wine country, Central Otago sits upon major fault lines that occasionally rock the land, yet millennia of tectonic activity have created sacred stones that impart flavor and vitality to the region's exceptional wines.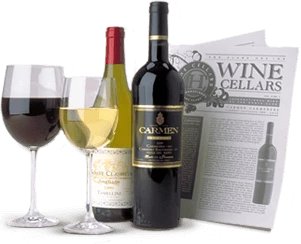 Enjoy Limited Production Estate
Bottled Wines
Discover limited production estate bottled wines such as Vergenoegd's internationally
acclaimed 2005 Cabernet Sauvignon, imported exclusively for our members.
DISCOVER OUR FOUR CLUBS