There is nothing quite like the rich, regal robe of authentic South Australian Shiraz and the unfiltered, full-flavored 2004 Rockbare McLaren Vale Shiraz more than bolsters McLaren Vale's preeminence in this regard. Better still are this wine's olfactory fireworks, a combination of blackberry, cassis, and chocolate; all of which have been overlaid by smooth vanilla oak tones that seep deeply into the wine's hedonistic, richly fruity core. As is the case with all of Tim Burvill's wines, the 2004 Rockbare McLaren Vale Shiraz is a luscious, easy to drink potion. From beginning to end, the wine remains opulent and elegant, viscous and supple on the palate, which further serves to highlight the greatness of McLaren Vale fruit. On the finish, the wine's oak overlay melds with touches of mocha and dark chocolate for added complexity and intensity. For optimum enjoyment, we suggest serving the 2004 Rockbare Shiraz at or below 66° F, after only 15-20 minutes of aeration.
In Australia, Shiraz and lamb are nearly synonymous. In a nation where sheep far outnumber people and Shiraz may as well be declared the national beverage, there can be little doubt as to why these two aliments are so often paired together. Simply, Shiraz and lamb complement each other. Moreover, they share the distinction of representing their country's gustatory predilection, a taste that seems to have garnered many converts around the world. Not surprisingly, the 2004 Rockbare McLaren Vale Shiraz falls in line with the national preference, providing a wonderful companion to braised lamb shanks, grilled lamb chops, or roast leg of lamb. And for those not as enamored of lamb as our Australian brethren, fine cuts of beef, especially beef tenderloin and filet mignon, offer equally tantalizing options. For vegetarians, Eggplant and Zucchini Parmigiana constitute some of our favorite pairings. Furthermore, most Mediterranean dishes, including traditional southern Italian favorites that favor heady tomato sauces, complement the 2004 Rockbare Shiraz. In each case, both the food and wine offer plenty to savor as they accentuate each other's rich flavors. Enjoy!
Rockbare is the handiwork of Tim Burvill, Australian winemaker extraordinaire, in collaboration with the great terroir of McLaren Vale. McLaren Vale is a relatively small viticultural area of South Australia that is known for its premium grapes and its abundance of meticulously tended, family owned vineyards, which not surprisingly turn out some of the very finest wine Australia can produce. Tim Burvill has run the gamut in Australian viticulture. He gained extensive winemaking experience working at Southcorp, one of Australia's leading wine conglomerates, where he was responsible for making what many consider to be Australia's most exciting and expensive premium Chardonnay – Yattarna. Equally well versed with red and white wines, as well as the merits of technical razzle-dazzle, Tim made a conscious effort when he created the Rockbare label in 2000 to eschew technical homogeneity along with the smoke and mirrors employed by so many other Australian winemakers. Instead, he employs winemaking techniques at Rockbare that were more in vogue a century or more ago. Using minimal filtering, or even a no filtration approach, and very little oak, Tim does not obscure or obliterate the great McLaren fruit he sources from the region's premier vineyards. Consequently, Rockbare's wines are filled with complex flavors driven by outstanding fruit and natural acidity, not some wine technocrat's rendition of the Molotov cocktail. Rockbare puts all of its attention into producing two outstanding McLaren Vale offerings: Shiraz and Chardonnay. Both varietal offerings are produced from 100% McLaren Vale fruit, much of it from old vines that are dry-farmed. Taste and see the difference!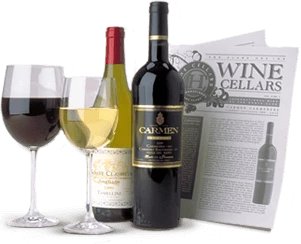 Enjoy Limited Production Estate
Bottled Wines
Discover limited production estate bottled wines such as Vergenoegd's internationally
acclaimed 2005 Cabernet Sauvignon, imported exclusively for our members.
DISCOVER OUR FOUR CLUBS