Robert Oatley's 2015 Margaret River Signature Series Chardonnay highlights Margaret River's premier status as the source of Australia's finest Chardonnays. Garnering 91 Points from Wine Enthusiast and an Editor's Choice designation, it would be hard to find a better value today in Chardonnay. Rich and ripe, redolent with the savory scents of citrus and peach with a gentle infusion of vanilla, Oatley's Signature Series Chardonnay sings from the glass. It fills the mouth with its plush but well-framed flavors, all of which glide harmoniously over the tongue and slip easily down the thirsty throat. The restrained use of oak adds dimension to this wine, without obscuring or overpowering the layers of flavor inherent in this beautifully crafted Chardonnay. For optimum enjoyment, we suggest affording Oatley's Signature Series Chardonnay a moderate chill (38°-40° F) and just a few minutes of aeration in the glass before imbibing. Superbly crafted Chardonnays truly benefit from a few minutes of aeration, and Oatley's Signature Series Chardonnay is no exception.
Given the savory charm of the 2015 Robert Oatley Margaret River Signature Series Chardonnay, it is an easy wine to pair with seafood, pastas, creamy soups, pork, veal and all kinds of poultry. Poached salmon or seared scallops in tarragon-infused butter sauce that is served over a bed of crunchy organic greens make other fine companions to Oatley's Signature Series Chardonnay. A creamy vegetable or mushroom risotto provides good company, too. Butternut ravioli, served with a light Chardonnay cream sauce with sage, apple and walnuts offers an additional treat in the company of the 2015 Oatley Signature Series Chardonnay, while duck confit on a baguette with a white bean and rosemary spread provides yet another splendid opportunity to enjoy this Chardonnay. Mild goat and creamy crusted cheeses such as Brie also offer tasty, simple to prepare companions to the 2015 Robert Oatley Margaret River Chardonnay as well. Enjoy!
Bob Oatley and his son Sandy never intended to make wine when they planted their first vineyards in Mudgee, New South Wales more than 40 years ago. They planned to be growers of high quality grapes, cultivated as organically as possible, to sell to Australia's most prestigious wineries. That is until their customer reneged on the deal – not an uncommon scenario back in the 1970s before most Americans even knew that Australia made any wine let alone world class wine. Bob and Sandy made a Friday afternoon decision. They produced their first wine with the help of a winemaking friend and some borrowed equipment. Since then, Robert Oatley Vineyards has grown from its original Mudgee location to include world class vineyards in Margaret River, McLaren Vale, and Yarra Valley.
Robert Oatley Vineyards fashions a variety of wines from various vineyards. The Robert Oatley Signature Series draws from estate's remarkable portfolio of vineyards and are made by award-winning winemaker Larry Cherubino, who aspires to Bob Oatley's philosophy that "all wines should be a darned good drink," and that the high quality Signature Series should deliver immediate appeal, with satisfying flavors over an elegant frame, and embody the grape varietal and region in which it was grown – all of which Robert Oatley Vineyards continues to do all so well.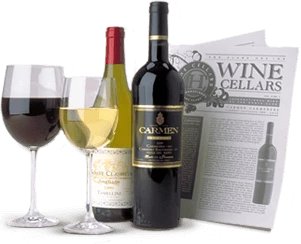 Enjoy Limited Production Estate
Bottled Wines
Discover limited production estate bottled wines such as Vergenoegd's internationally
acclaimed 2005 Cabernet Sauvignon, imported exclusively for our members.
DISCOVER OUR FOUR CLUBS