Complexity, purity, and delectable fruit infused with touches of melted butter and restrained oak tones make the 2016 Robert Oatley Margaret River Finisterre Chardonnay a true crowd pleaser and just downright irresistible. Not only did the ardent Chardonnay lovers on our tasting panel give this wine two thumbs up, the "anything but Chardonnay" crowd did, too, to the point of asking for seconds, and dare I say thirds. Now that says something because rarely does any Chardonnay, regardless of quality, price or style, achieve unanimity. Robert Oately's 2016 Finisterre Chardonnay brightens the glass with a radiant sun-splashed color and seduces the nose with the redolent scents of freshly picked apples, exotic fruits, and spicy vanilla tones. In the mouth, the wine's pure fruit, superb texture, tantalizing complexity, and long, satisfying finish make this a Chardonnay to enjoy now and for years to come. For the most satisfying experience, serve moderately chilled (40°-45° F). Enjoy!
While the 2016 Robert Oatley Margaret River Finisterre Chardonnay requires only a clean glass and the promise of a refill to please, it also makes a fabulous partner to nearly anything one wants to bring to the table. Seafood soups and creamy bisques provide satisfying starters with New England clam chowder and lobster bisque providing hearty, flavorful companions. Yet, feel free to throw caution to the wind with something more daring, such as a curried mussel soup seasoned with ginger and lemongrass. The latter highlights the citrus accents of the Chardonnay, while the curry marries well with the wine's beautiful fruit. If seafood soup is unappealing, try an equally satisfying creamy butternut squash or potato leek soup. For a main course, a creamy chicken and artichoke dish accompanied by grilled cauliflower and root vegetables provides another favorite accompaniment. Sautéed scallops, lobster ravioli, creamy pasta dishes, and all kinds of poultry and veal also make splendid complements to Robert Oatley's delicious 2016 Margaret River Finisterre Chardonnay. Regardless of your choice of accompaniments, allow the food and wine to satisfy your senses and soothe your soul. Salut!
Bob Oatley and his son Sandy never intended to make wine when they planted their first vineyards in Mudgee, New South Wales more than 40 years ago. They planned to be growers of high quality grapes, cultivated as organically as possible, to sell to Australia's most prestigious wineries. That is until their winery customer reneged on the deal – not an uncommon scenario in Australia in the 1970s – at a time when most Americans never knew that Australia made wine, let alone world class wine. Bob and Sandy made a Friday afternoon decision. They produced their first wine with the help of a winemaking friend and some borrowed equipment. Since then Robert Oatley Vineyards has grown from its original Mudgee location to include world class vineyards in Margaret River, McLaren Vale, and Yarra Valley.
Robert Oatley Vineyards fashions a variety of wines from various vineyards. The 2016 Robert Oatley Margaret River Finisterre Chardonnay (this month's feature) is drawn from Australia's most prized appellation for Chardonnay and Cabernet Sauvignon, and it is one of Robert Oately's flagship offerings. It is made by Oatley's award-winning winemaker Larry Cherubino, who aspires to Bob Oatley's philosophy that "all wines should be a darned good drink," and that the estate's Finisterre selections be age-worthy wines of the highest quality, embody the grape variety and region, and deliver complexity. In short, Robert Oatley's 2016 Finisterre Chardonnay delivers on all fronts.
The Margaret River is a green temperate corner of Western Australia that sits beside the sea. Here the Margaret River makes its way through wooded hills and steep ridges carpeted with wild flowers, before sighing almost inaudibly into the gleaming Indian Ocean. Crystalline waters and high rolling surf offer Australia's finest surfing as well as its most compelling seascapes. These very same waters, along with steady ocean breezes, a unique soil, and a Mediterranean climate also make Margaret River one of the finest natural wine producing areas on Earth and a great place to peacefully while away the time.
In the early 1960s, a scholar named John Gladstone was the first to recognize and publicize Margaret River's special climate, soil, and conditions known as terroir. In a detailed account, Gladstone wrote glowingly of the similarities between the finest wine producing regions of Bordeaux and Margaret River. Moreover, he extolled the perfect weather of Margaret River for the cultivation of the vine, especially for the traditional Bordeaux varietals. And, indeed, Gladstone's proclamation has proven to be more than just wishful thinking, surpassing even his own expectations: In the past four decades the Margaret River has established itself as a world-class wine producing region for Shiraz and Chardonnay as well as Cabernet Sauvignon and other traditional Bordeaux varietals.
Unfortunately, or fortunately, depending upon one's perspective, Margaret River remains widely unknown to the average wine consumer in the United States. Barossa, Hunter, McLaren Vale, and even the Clare garner more attention, and this may be due to the relatively small production in the Margaret River; the Margaret River produces less than 5% of Australia's wine, despite extensive planting in the last four decades. Yet, the Margaret River garners the highest proportion of gold medals and trophies for its wines of any viticultural region of Australia – a tribute to the Margaret River's dedication to premium varietals, quality winemaking, and outstanding terroir.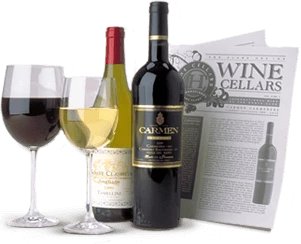 Enjoy Limited Production Estate
Bottled Wines
Discover limited production estate bottled wines such as Vergenoegd's internationally
acclaimed 2005 Cabernet Sauvignon, imported exclusively for our members.
DISCOVER OUR FOUR CLUBS