The 2013 Querciola Sori Barolo is a very limited edition and an exclusive to the International Wine of the Month Club and a few of America's finest Italian restaurants. Blessed with a long growing season and exceptional fall weather, Querciola's 2013 Sori Barolo possesses the vintage's beautiful aromatics as well as supreme elegance and balance to complement its classic structure. With a bit of aeration, beguiling aromatics redolent with the scents of wild roses, forest woodlands, lightly cured meats, and fresh herbs waft from the glass. Sori's enchanting aromatics happily seep into the flavor profile of the wine, too, where a silky texture welcomes the taster and nearly belies the wine's considerable tannins. In the mouth, one feels and tastes the goodness of Barolo from its namesake, whose wines aptly capture the interplay between power and finesse for which the village of Barolo is renowned. The 2013 Querciola Sori Barolo is delicious now, but it will continue to improve in bottle for many years. For optimal enjoyment, afford the 2013 Querciola Sori Barolo at least a couple of hours of aeration before consuming. Barolo is one of Italy's greatest wines, but whether young or mature, all Barolo wines need time to breathe. If you allow them to breathe, they will fill your dreams. Anticipated maturity: 2019–2025. Salute!
Barolo is a wine to pair with the world's finest foods and most complex sauces for which Italy's Piedmont is renowned. In Piedmont, rarely does one sit around and sip Barolo; one savors it at table in the company of Italy's most celebrated cuisine, and we suggest you do the same with the elegant 2013 Querciola Sori. Paired with traditional Piedmontese dishes, filled with savory scents and sauces, one comes to appreciate the royal nature of Querciola's Sori Barolo. Game, highly flavored meats, and Piedmontese risottos made with authentic Arborio rice provide many of our favorite pairings with Sergio Gomba's classic 2013 Sori Barolo. A whole chicken cut up and cooked with mushrooms and truffle-infused risotto makes an extraordinary pairing with this wine. Charbroiled steaks rubbed with garlic and herbs; veal chops; and roast loin of pork, stuffed with bread, onion, and herb farce provide other savory treats. In addition, Barolo offers one of the finest accompaniments to hard cheeses. Hunks of authentic Italian Parmesan or Provolone cheese pose no threat to this wine and offer an authentic and memorable way to finish a bottle of the 2013 Querciola Sori Barolo. Buon Appetito!
Sergio Gomba's tiny Boschetti estate, like so many of Italy's oenological treasures, remains relatively unknown outside of its native Piemonte. One reason is Boschetti's diminutive size, while the other is the confusion that ensues regarding the estate's name (Boschetti) and the name under which Gomba markets his Barolo – Querciola. Scarcity remains the nemesis of all wine lovers. Gomba's total area under vine comprises just 24 acres, and only a small part of the estate's total acreage is devoted to Piedmont's premier wine – Barolo. However, Boschetti's hillside estate overlooks the village of Barolo, and all of the Boschetti vineyards face south and southwest to ensure maximum sun exposure.
Barolo is king at Sergio Gomba's estate, even though it is the property's smallest production. Gomba bottles two Querciola Baroli, which he names Boschetti and Sori (this month's feature and the estate's flagship single vineyard cru). In keeping with his family's long tradition and the style of wine most associated with the village that lends its name to the most illustrious of Italian wines, Sergio Gomba fashions tender, hedonistic Baroli that can be drunk after four or five years of age or tucked away for a decade or more. In addition to fashioning two top rated Baroli, Sergio Gomba produces small quantities of first rate Barbera d'Alba from Barbera vines that occupy the slower slopes of the estate's hillside vineyards.
Barolo has affectionately and appropriately been referred to as the "king of wines, and the wine of kings." In a fine vintage and in the hands of a skilled winemaker, Barolo is unquestionably a noble wine, richly deserving of the many accolades that have been bestowed upon it.
Born on the Langhe Hills of Italy's Piedmont, on steep craggy Alpine foothills as they tumble out of nearby Switzerland and France, Barolo is the most masculine of Piedmont's three great Nebbiolo wines and the focal point in the region's viticultural tiara. Although Gattinara, typically the lightest and most feminine of Piedmont's great reds, and Barbaresco, sometimes referred to as a baby Barolo for its propensity for being lighter and easier to drink in its youth than its more stalwart neighbor, share the same noble Nebbiolo vine as Barolo, it is Barolo that possesses the pedigree and rules the roost. Barolo's lineage dates back to the Middle Ages, and by the mid 18th century Barolo had begun to evolve into its present form in the vicinity of Alba, a distinct Old World city that serves as the white truffle capital of Italy as well as Piedmont's premier wine town.
Today, the limited production of Barolo generates from the huddled hills of two valleys, Serralunga and Barolo, and their five principal communities, all of which lie to the southwest of the city of Alba and are reputed to impart distinctive characteristics and traits to their respective progeny. The townships of Serralunga, Castiglione Falletto, and Monforte are situated in the Serralunga Valley and are reputed to produce the region's most masculine, longest-lived Baroli. Meanwhile, Barolo and La Morra, from which the more "delicate" wines of the zone are said to flow, are part of the Barolo Valley. However, there are many exceptions and innumerable variations in Barolo on the same theme, and this does not even take into account the decades old debate in Barolo over the relative merits of the modern versus traditional styles of Barolo, which have as much to do with individual winemaking techniques as they do the amount and kind of barrel aging the wines receive. Happily, in the end, there is great Barolo fashioned in all five of the major townships, in both modern and traditional styles.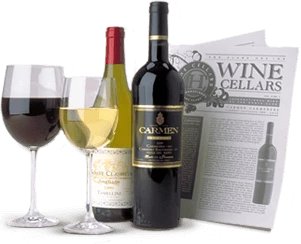 Enjoy Limited Production Estate
Bottled Wines
Discover limited production estate bottled wines such as Vergenoegd's internationally
acclaimed 2005 Cabernet Sauvignon, imported exclusively for our members.
DISCOVER OUR FOUR CLUBS