The 2011 Querciola Barbera d'Alba extends Sergio Gomba's hot hand with Barbera, which merely serves to underscore Gomba's ability to consistently fashion velvety smooth Barbera d'Alba that is both satisfying and easy to drink. Like its predecessors, the 2011 vintage clearly expresses the sensual side of Barbera. The 2011 Querciola Barbera d'Alba offers up a savory aroma that reminds us of the greatest Barbera wines of yesteryear. And, instead of trying to imitate Barolo – Barbera's bigger brooding brother that often requires years to resolve itself – Gomba's Barbera is fashioned to be drunk young and fresh within the first five or six years of life. The deep ruby and purple tinged 2011 Querciola Barbera d'Alba bears the scents and flavors of ripe Bing cherries, violets, and woodland berries. In the mouth, the wine's captivating flavors glide easily across the tongue and around the mouth, offering beautiful Barbera fruit and touches of spice – all held together by soft ripe tannins. Although plush and easy to drink from the moment the cork is pulled, the Querciola Barbera will benefit from a bit of aeration in order to reveal its ultimate charm and grace. We suggest allowing the Querciola Barbera at least twenty minutes of breathing time before serving at cool room temperature (60º-65ºF). Enjoy!
The 2011 Querciola Barbera d'Alba offers the ideal accompaniment to traditional Piedmontese recipes such as Agnolotti – savory Piedmontese ravioli. Mushroom and Prosciutto Rigatoni with a béchamel sauce provides another ideal accompaniment. Veal Marengo and Fonduta, Piedmont's delicious Fondue made with melted Fontina cheese from nearby Val d'Aosta combined with butter, eggs, milk, and shavings of white truffle, is hard to beat, too. The 2011 Querciola Barbera d'Alba provides an even greater service to mundane, everyday fare. Herb roasted rotisserie chicken, mid week meatloaf, and almost any rich heady pasta will positively shine in the presence of the 2011 Querciola Barbera d'Alba, too. Pizza, calzones, and smoked meats will be enhanced by Querciola's Barbera d'Alba as well. Polenta (Northern Italy's version of grits), prepared with plenty of fresh butter, cream, and grilled Italian sausage with cheese or fennel, offers another easy to prepare treat with Querciola's succulent 2011 Barbera d'Alba.
Sergio Gomba's Boschetti estate remains relatively unknown outside of its local area, despite a string of strong performances. One reason is likely the confusion that ensues regarding the estate's name (Boschetti) and the name under which Gomba markets his estate Barbera and Barolo – Querciola. Scarcity of course is another reason. Diminutive in size, Gomba's total area under vine comprises just 24 acres. A small part of the estate's total acreage is devoted to Piedmont's legendary Barolo; most of the remainder of the Boschetti hillside estate, which overlooks the tiny village of Barolo, is planted to Barolo's best kept secret – Barbera. All of Sergio Gomba's vineyards face south and southwest to ensure maximum sun exposure.
Barolo, made from the noble Nebbiolo vine, reigns as king throughout the village of Barolo. In fact, Gomba bottles two very fine estate bottled Baroli under the Querciola label, which he names Boschetti and Sori. However, it is Querciola's aromatic, juicy Barbera d'Alba that is beginning to earn Gomba the greatest accolades at home and abroad. What most consumers don't realize is that great Barolo producers such as Sergio Gomba are equally adept with Piedmont's most important red grape varietal, Barbera, whose vines occupy the slower slopes of the estate's hillside vineyards. In keeping with his family's long tradition and the style of wine most associated with the village that lends its name to the most illustrious of Italian wines, Sergio Gomba fashions tender, hedonistic Barbera and Barolo wines that can be drunk young or tucked away for up to a decade or more in the case of the Barolo.
In the north of Italy, nestled between the gleaming Mediterranean Sea and the great Alpine wall as it tumbles out of Switzerland, lies Piemonte. It is a region of myriad beauty, with its steep rolling hills and medieval villages. It is also the region of Italy closest to France in proximity as well as in the sheer quality and variety of exceptional wines it produces. For centuries, Italy's Piedmont remained a prize to be won among warring European powers; no doubt at least in part on account of the province's world famous cuisine that still draws happily on the abundance and quality of local truffles. Yet today, it is the superbly made wines of Italy's Piedmont that garner the most international recognition: complex, hedonistic red wines, still delicate whites, and sweet haunting Muscats. With such exquisite fare, should anyone question why the hearty robust delights of the Piedmontese table remain the region's most famous ambassadors to a hungry and thirsty world?
For ardent cheese aficionados or those less skilled in the intricacies of Northern Italian cooking, we suggest pairing the 2011 Querciola Barbera d'Alba with a first rate antipasto plate, replete with black olives and authentic Italian cheeses such as Fontina, Montasio, and Parmesan. Other hard and semi-soft cheeses pair beautifully with the 2011 Querciola Barbera as well. So for the love of cheese and a chance to indulge in a great selection of international cheeses to accompany the Querciola Barbera, one need look no further than www.cheesemonthclub.com for an easy to prepare treat and a chance to indulge oneself. Buon Appetito!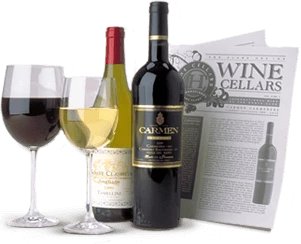 Enjoy Limited Production Estate
Bottled Wines
Discover limited production estate bottled wines such as Vergenoegd's internationally
acclaimed 2005 Cabernet Sauvignon, imported exclusively for our members.
DISCOVER OUR FOUR CLUBS