As any serious wine drinker knows, choosing a wine by its label is a risky proposition at best and more often than not the road to disappointment. Occasionally, an extremely attractive label does accurately portend a wine of equal stature, and such is the case with Protea's 2020 Cabernet Sauvignon. Deep in color and resplendent in aroma and flavor, the 2020 Protea Cabernet Sauvignon offers instant gratification. Savory dark fruits in the form of black currant, cherry, and plum, which are deftly infused with hints of Christmas spices and wood smoke, greet the nose and grace the palate. Big in flavor but supple in texture, Protea's 2020 Cabernet Sauvignon comes across as both succulent and beautifully framed as the wine's tannins provide plenty of backbone without a tannic bite. Afford the 2020 Protea Cabernet Sauvignon a few minutes of aeration and enjoy it now and often over the next several years at cool room temperature (58°62° F). Anticipated maturity: 2023-2025. Enjoy!
The supple, highly flavored 2020 Protea Cabernet Sauvignon brings its welcome wherever it goes, whether solo or at table. It's friendly and fulfilling on its own, yet it also makes a fine companion to beef, lamb, complex sauces, mushrooms, roasted root vegetables, and game. Grilled Loin Lamb Chops rubbed with fresh mint, rosemary, and sage earns especially high marks in the company of the 2020 Protea Cabernet Sauvignon. Herb Encrusted Beef Tenderloin served with roasted root vegetables, braised onions, and a potato soufflé provides another tasty complement. Grilled Ostrich or Braised Venison with wild mushrooms in a mustard shallot sauce earns high marks, too. Carpaccio of Bison, served on a bed of organic greens with shaved Parmigiano Reggiano, offers another tasty accompaniment. Exquisite cheeses such as L'Amuse Brabander Goat Gouda, Smoked Cow's Milk Gouda, and hard cheeses such as Parmesan provide tasty, easy to prepare counterparts to Protea's richly flavored, lightly smoky 2020 Protea Cabernet Sauvignon. Bon Appétit!
Protea emanates from the Anthonij Rupert Wyne estate in South Africa's Coastal Region of the Western Cape. Founded by the late Anthonij Rupert on the 17th century L'Ormarins farm in beautiful Franschhoek, this ideally situated property was taken over by Anthonij's brother Johann in 2003. With superb vineyard selections, a new state of the art winery, and a passion for fashioning a bevy of exciting white and red wines from South Africa's premier grape varieties, Johann has brought this picturesque property to the forefront of South African wine producers.
Although award-winning brandy and white wines were fashioned at L'Ormarins farm long before the arrival of the Rupert brothers, it is the Anthonij Rupert Wyne red wines from French varietals that first captured international attention and thrust Anthonij Rupert Wyne into the top echelon of South African wine. Optima, a highly allocated blend of Cabernet Sauvignon, Cabernet Franc, Merlot, and Malbec, remains the most renowned wine from this estate, though the winery's single varietals are equally impressive under both the Anthonij Rupert Wyne and Protea labels.
Protea, the national flower of South Africa, is renowned for its beauty and diversity. In order to introduce the beauty of South Africa's floral kingdom and its exceptional wines to a greater audience, Anthonij Rupert Wyne created Protea, a brand which highlights, among others, two of South Africa's most important varietals, Cabernet Sauvignon and Chenin Blanc. They also offer a fine dry rosé. Each is bottled in what may be the world's simplest but most beautiful label in the form of latticed protea flowers, a fitting tribute to the beauty and diversity of the protea flower and the wine. Protea labels are printed from 100% recycled material to symbolize the estate's environmentally friendly ethos and commitment to sustainable practices. Most important, the 2020 Protea Cabernet Sauvignon (this month's feature), Chenin Blanc, and Rosé capture the purity and quality that international wine drinkers have come to expect from Anthonij Rupert Wyne.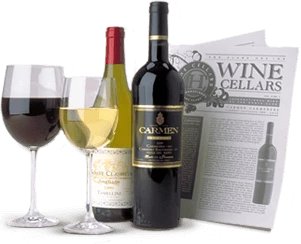 Enjoy Limited Production Estate
Bottled Wines
Discover limited production estate bottled wines such as Vergenoegd's internationally
acclaimed 2005 Cabernet Sauvignon, imported exclusively for our members.
DISCOVER OUR FOUR CLUBS