This medium bodied, deeply colored Cabernet brings its welcome with it. It sports a bouquet full of lush berry scents, cassis, and cedar. Blackberry and the unmistakable smoky, flamboyant flavors of ripe Cabernet coat the mouth with each sip. And in the finish, the 2001 McManis Cabernet Sauvignon demonstrates its natural upbringing. In this case, less is more. McManis, who eschews over manipulation and the use of massive quantities of tartaric acid, which add nothing but heat and heartburn to a wine, has fashioned one pleasurable, overtly hedonistic Cabernet for good old-fashioned drinking. McManis has also decided to bottle this Cabernet unfiltered for added flavor, and there is certainly no lack of flavor in this winery's ripe, extroverted 2001 Cabernet Sauvignon. We suggest serving this wine at either cool room temperature or below.
The 2001 McManis Cabernet Sauvignon is a real crowd pleaser. Whether you are alone on a Monday night or entertaining a large group for a special occasion, the 2001 MaManis Cabernet knows just how to win friends and influence people. It is a wonderful accompaniment to beef, pork, pasta, and cheeses, but it is perfectly content to stand on its own and be the center of attention. Having said that, some of our favorite fare with this Cab is grilled meat. Marinated chicken, steak or barbecued pork chops are some of the tasting panels favorite accompaniments to this wine, but nobody will throw stones if you choose to forego the food and enjoy the McManis neat. Enjoy!
Due to the cavalcade of praise and the overwhelming number of requests by club members for more McManis wines, we are pleased to offer an encore with the newly released, award winning McManis Family Vineyards 2001 Cabernet Sauvignon. It is hard to believe that this fine estate could pack even more flavor and hedonistic pleasure into a young Cabernet, than they did their 2000 Cabernet, which we featured last year, but they have. Already, the family's 2001 Cabernet Sauvignon has won a double gold medal at the prestigious San Francisco Fair and is about ready to be sold out. Soon you will taste why. Enjoy this ripe lush Cabernet, while the supply lasts. For those new club members not familiar with McManis wines, McManis Family Vineyards is a relatively new estate, but its vineyards are old and well established. Located near the confluence of the San Joaquin and Stanislaus Rivers, McManis Family Vineyards is the premier producer of fine varietals in the recently established River Junction Appellation. Ron and Jamie McManis ' fourth generation family farmers, founded this family venture in 1990. The McManis' currently cultivate over 110 acres of premium wine grapes, transforming the fruit of their vines into luscious wines at their new state of the art winery opened in 1998. Initially, the Ron and Jamie McManis were grape growers, who made no wine for commercial sale. Instead, they sold their grapes to several prominent coastal wineries. However, perceiving the need by coastal vintners for quality Chardonnay, Merlot, and Cabernet Sauvignon, the McManis family had some of its grapes custom crushed at a premium North Coast winery. News spread quickly of the quality and tremendous value of these wines. Today, more than twenty coastal wineries are happy recipients of the McManis Family Vineyards premium Chardonnay, Merlot, Cabernet Sauvignon, Syrah, and Zinfandel, which they blend into their own wines or bottle under their own, more famous names. However, what was once the best-kept secret in California is now bottled in small lots under the McManis Family Vineyards label. With the dynamic leadership of winemaker extraordinaire Jeff Runquist, McManis Family Vineyards turns out a bevy of excellent reds, including Cabernet Sauvignon, Merlot, and Syrah. In addition, tiny quantities of Malbec, Petite Syrah, Petite Verdot and Zinfandel are produced in some vintages. Some Chardonnay is also offered for sale. However, Ron and Jamie McManis will only estate bottle the best of the estate's wines, so not all varietals will be offered for sale each vintage. It is nice to know some wineries still possess a modicum of old fashioned pride. It is no wonder McManis Family Vineyards is already considered by critics to be Central California's bastion of quality and its wines the yardstick by which all other San Joaquin offerings are now measured.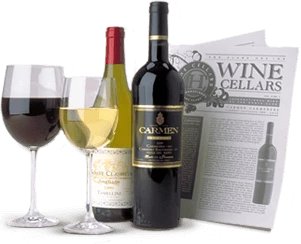 Enjoy Limited Production Estate
Bottled Wines
Discover limited production estate bottled wines such as Vergenoegd's internationally
acclaimed 2005 Cabernet Sauvignon, imported exclusively for our members.
DISCOVER OUR FOUR CLUBS