Scents of lush ripe blackberry, cassis, cedar and aged tobacco emanate from the rich, ruby-robed 2000 McManis Cabernet Sauvignon. Gobs of physiologically ripe fruit, with touches of spice, earth and toasty oak, wrap themselves delightfully around the palate as if to shout "Cabernet Sauvignon does not have to be a hard, tannic unapproachable wine in its youth; it is one of the world's great red varietals, plush and fulfilling, especially when it springs from old vines and is finished in the hands of a master winemaker." On the finish, the wine demonstrates its natural, unfiltered upbringing; it culminates in soft tannins that thankfully have not been ruined by buckets of added tartaric acid. Enjoy this delicious, natural, uncomplicated Cabernet Sauvignon at room temperature. The 2000 McManis is delightful with or without breathing time, but thirty minutes open before serving provides optimum enjoyment.
Serve the 2000 McManis Cabernet Sauvignon at a gathering or party, and you'll end up with a host of new best friends. This Cabernet Sauvignon needs neither food nor props to shine, but it certainly tastes great with a wide range of foods. Given the wine's lush, uncomplicated nature, the McManis Cabernet Sauvignon admirably highlights beef, lamb, pork, pasta and just about anything else we could muster. Pot roast, pizza, and other midweek fare are certainly more esteemed in the accompaniment of the McManis Cabernet Sauvignon, so just think of what this wine could do for more illustrious fare! Whatever you serve, you are not likely to be disappointed, as long as the McManis Cabernet Sauvignon accompanies it, so enjoy!
McManis Family Vineyards is a new estate with established vineyards. Located near the cool confluence of the San Joaquin and Stanislaus Rivers, just south of Lodi, McManis Family Vineyards is dedicated to the production of premium grape varietals in what is now known as the River Junction Appellation. This family venture was founded in 1990 by Ron and Jamie McManis - fourth generation family farmers. The McManis' currently operate over 110 acres of premium wine grapes, transforming the fruit into luscious wine at a state-of-the-art facility: the winery was established in 1998 to maximize the resulting wines' quality through small lot handling, whole cluster pressing, and barrel storage and fermentation. Initially, the McManis family sold their grapes to several prominent coastal wineries. However, sensing a need by coastal vintners for quality Chardonnay, Merlot and Cabernet Sauvignon, McManis Family Vineyards had some of its grapes custom crushed at a premium north coast winery. News spread quickly of the quality and tremendous value. Today more than 20 coastal wineries are delightful recipients of the estate's Chardonnay, Merlot, Cabernet Sauvignon, Syrah and Zinfandel, but the best-kept secret in California is now bottled in small lots under the McManis Family Vineyards label. Under the leadership of winemaker Jeff Renquist, McManis Family Vineyard has become the leading premium winery in the northern San Joaquin Valley. As a result of the variety of microclimates and soil types found at the estate, a large selection of single vineyard varietals are grown and produced. In addition, within these single vineyard designations, Renquist and the vineyard team of John Doppenberg and Jose Godinez utilize a variety of rootstocks, clones and trellising methods to enhance overall quality, maximize flavors and provide stylistic distinctions in each of the estate's wines. These practices are noticeably absent at most other San Joaquin wineries whose traditional raison d'etre has been bulk production. McManis Family Vineyards produces a wide variety of wines including: Chardonnay, Merlot, Cabernet Sauvignon, Syrah, Zinfandel, Barbera, Petite Syrah, Malbec, Petite Verdot, among others. Since many varietals grow in single vineyard sights as small as two acres and Ron and Jamie McManis will only estate bottle the best of the estate's wine's under their own label, not all varietals are bottled under the family's name nor are they available in every vintage.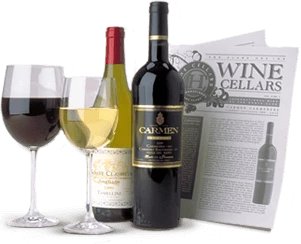 Enjoy Limited Production Estate
Bottled Wines
Discover limited production estate bottled wines such as Vergenoegd's internationally
acclaimed 2005 Cabernet Sauvignon, imported exclusively for our members.
DISCOVER OUR FOUR CLUBS