Lovely, lovely, lovely, is how one taster described the 2002 Maria v. O. Riesling, and we heartily concur. The 2002 Maria v. O. Riesling possesses a pretty nose, redolent with apple, pear, nectarine and mineral tones that seem to grow with each successive sniff. On the palate, the stony, pinpoint essence of the Saar meets soft, natural tasting fruit that is joyfully accentuated by a faint spritz. This sprightliness adds just the right amount of zest before it fades into a well-balanced clean finish, which makes you want another glass, and then another, and How sweet it is! Enjoy the Maria v. O. moderately chilled about 50º F.
As an off dry Riesling, the 2002 Maria v. O. provides a delightful pairing for an eclectic group of foods. Aside from some of the traditional tried and true Riesling pairings, such as grilled fresh water fish and light charcuterie, we also suggest mild tapas or even seafood with a twist, like Green Tipped New Zealand mussels in a Tamatillo sauce. We are also fond of the Maria v. O with Prosciutto, served with either sweet cantaloupe or honeydew melon. Pâté de Foie Gras and assorted soft cheeses make for a most pleasant evening with Maria v. O. as well. Delicate tempuras make for another fine marriage. Nevertheless, the panel is rather enamored of this Riesling as either an aperitif or simply unaccompanied at any time as it exhibits plenty of flavor and subtle nuance to hold our attention, unlike most Rieslings, which seem to need food by virtue of their flab or jarring acidic edge. Happily, Maria v. O. is one smooth operator, and not likely to ruffle any feathers. Enjoy!
The Maximilian von Othergraven estate dates back to 1805, but intensive, high quality viticulture in Kanzem, the present site of this domain, can be traced back even further to 1500. Today, Dr, Heidi Kekel, the niece and goddaughter of Maximilian von Othergraven, owns and runs this extraordinary property. With the passing of Maximilian and Maria, his widow, Kekel is the heir to the throne, and what a job she has done. In Germany, it is widely acknowledged that the Saar is the best of the Mosel, which is one of Germany's two premier wine regions for the noble Riesling varietal. At Kekel's von Othergraven estate the electric, stately elegance of the Mosel reaches its apogee. From one of the steepest and few great south-facing slopes above the Saar that is protected from the cold north wind, Heidi Kekel produces wines of supreme elegance, finesse and flavor. Possessing 13 of the 50 acres of the great Altenberg vineyard, Kekel is unquestionably the region's leading grower. Von Othergraven's Maria v. O. is named for Heidi Kekel's aunt Maria, and if the wine that bears her name even slightly resembles that grand lady, what a winsome, scintillating, crowd pleaser she must have been. In addition to the delicious Maria v. O. Riesling, Kekel also fashions several other show stopping wines from the ancestral Altenberg estate as well as fine Ockfener Bockstein and Wiltinger Scharzberg Rieslings from nearby sites.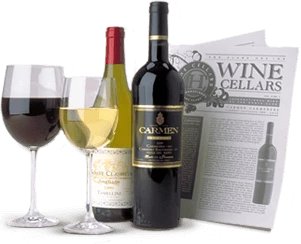 Enjoy Limited Production Estate
Bottled Wines
Discover limited production estate bottled wines such as Vergenoegd's internationally
acclaimed 2005 Cabernet Sauvignon, imported exclusively for our members.
DISCOVER OUR FOUR CLUBS