There is Beaujolais, and then there is Beaujolais . . . and then there is Marcel Lapierre's Morgon. The 2007 Marcel Lapierre Morgon attests to the fact that great Beaujolais does indeed exist and is not a myth created by some critic's imagination. Just taste Lapierre's Morgon and you will see the difference. Lapierre's wine is made from organically grown grapes from one of the ten Grand Cru villages of Beaujolais, using non-interventionalist methods. Lapierre's Morgon is both compelling and complete. It is redolent in the nose and refined on the palate. It offers elegance, flavor, and purity like no other Beaujolais, and in fact very few red village Burgundies could go head to head with this Morgon and remain standing. Pretty violet and cherry fruit flavors literally pour from the glass. And in the mouth, the 2007 Lapierre Morgon is round, vinous, and positively charming. It finishes with panache and the most important attribute of any wine: it makes you want to come back for more. Enjoy the 2007 Lapierre Morgon cool (60º-65º F) after just a few minutes of aeration. It should drink well now and for next three or four years. It was bottled unfiltered, so it may throw a bit of natural sediment. Salut!
Marcel Lapierre's 2007 Morgon needs no other accompaniment than a clean crystal glass. However, we will concede that traditional Burgundian fare and other savory dishes from around the world will only double your pleasure with this superb Morgon. Grilled salmon as well as lightly flavored meats such as veal, ham, and pork make fine accompaniments to the 2007 Lapierre Morgon, especially now while this wine is young and in the full bloom of its youth. Light game, such as Cornish hens, quail, and squab will fare well, too, especially as this Morgon matures in bottle. Traditional, savory Burgundian dishes, such as Coq au Vin, provide other excellent choices with this comely Morgon. And if these classics do not provide enough tasty choices, there is no better red wine pairing with cheese than Grand Cru Beaujolais, especially a Morgon of this stature.
Marcel Lapierre began his personal adventure in wine in 1973, when he took over 7 hectares of prime vineyard land in Morgon from his grandfather. However, it was not until Marcel Lapierre met Jules Chauvet, the well-known researcher at the University of California, that his star began to rise. With Chauvet's guidance, Marcel embarked on a whole new regime at his domaine. Since 1981, Marcel Lapierre's Morgon has been quite different from that of his neighbors. His wine is bottled without chaptalization or additional yeasts and with little or no sulfites. Moreover, his vineyard has been farmed for nearly three decades using organic and biodynamic principles – a rarity in Beaujolais. Marcel Lapierre's goal is both ambitious and attainable. In addition to employing natural biodynamic methods of production, there is only hand harvesting at the estate and little or no filtration of his only wine, Morgon. Modern techniques are employed during fermentation, but no additives are used because "the aim is not to close the door on progress, but to stimulate natural defenses," Lapierre asserts. And one can hardly argue with the results. Marcel Lapierre's wines are the finest in the appellation and getting better every year. Since January of 2005, Marcel Lapierre's son Mathieu has joined his father in the pursuit of natural winemaking and what they lovingly refer to as "soft farming techniques." The family domaine remains small (only 11 hectares or 24 acres). All of the grapes in Lapierre's Morgon come from the estate or from a few Morgon parcels that the Lapierre's harvest using their own natural methods. Come and taste the difference.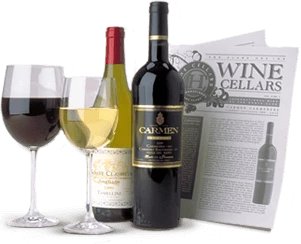 Enjoy Limited Production Estate
Bottled Wines
Discover limited production estate bottled wines such as Vergenoegd's internationally
acclaimed 2005 Cabernet Sauvignon, imported exclusively for our members.
DISCOVER OUR FOUR CLUBS