Upon release, Gilles Noblet stated: "My 2015 Mâcon wines are the finest I have produced in 37 years," but this month's feature, the superb 2016 Maison Gilles Noblet Mâcon-Fuissé, may be even better than Noblet's excellent 2015. The progeny of another excellent vintage, the 2016 Maison Gilles Noblet Mâcon-Fuissé already shows itself to be a true classic. It is ripe, round, and in possession of the elegance and mineral driven precision that Noblet always seems to impart to his wines. And happily, the 2016 Maison Gilles Noblet Mâcon-Fuissé wears its usually bright sun-splashed robe, which recalls the rows of golden clusters of Chardonnay grapes that mature slowly under the Mâconnais sun. Light savory notes of acacia flowers, sliced apples, white peaches, and freshly baked bread waft from the glass to please the nose. And as we have come to expect from Noblet, the 2016 Maison Gilles Noblet Mâcon-Fuissé follows through on the palate with gentle pure fruit flavors, pinpoint minerality, and balanced acidity. Fresh, nuanced and eminently drinkable as always, Noblet's 2016 Mâcon-Fuissé is a delight to drink now, yet it will continue to develop in bottle and offer exceptional drinking pleasure through 2019 and beyond. For optimal enjoyment, we suggest moderate chilling (40° F) before allowing this classic Mâcon-Fuissé to evolve slowly in the glass to reveal its complete elegance and charm. Salut!
The 2016 Maison Gilles Noblet Mâcon-Fuissé is another crowd pleaser from Gilles Noblet and an easy wine to drink, with or without food. When brought to table, it pairs especially well with seafood, poultry, and salads to which this elegant Mâcon-Fuissé adds refinement and a sense of good living. Scallop and crab dishes are some of our favorite accompaniments to serve with Noblet's Mâcon-Fuissé. Scallops sautéed in a light cream sauce with pistachio nuts, and crabmeat cocktails offer especially memorable pairings. Flounder stuffed with crabmeat makes a wonderful partner, too. Trout Amandine, baked or grilled grouper, sole, or sea bass offer other fine complements to serve with Noblet's Mâcon-Fuissé. And for those not beholden to the sea for sustenance, flavorful chicken salads; light pastas; and healthy organic greens, served with shredded carrot, dried cranberries and goat cheese present other excellent pairings with Noblet's elegant and precise 2016 Mâcon-Fuissé. Yet, this refreshing, easy to drink wine pleases on its own, making it a great aperitif or perfect prelude to a relaxing evening. For a little extra pleasure, serve the 2016 Maison Gilles Noblet Mâcon-Fuissé with thin slices of Fuji or Pink Lady apples and slices of creamy Havarti, Munster, or Port Salut cheese. Enjoy!
We first encountered Gilles Noblet's wonderful Mâcon wines two decades ago and have consistently been impressed by the outstanding quality he wrings from his 29-acre domaine, even in the toughest of vintages. Gilles fashions some of the Mâcon's (the Mâcon is the area of southern Burgundy that is known for its elegant Chardonnay wines) finest Pouilly-Fuissé, Mâcon-Fuissé, and Saint Véran. Year in and year out, Noblet's wines show the quality that can be attained in the Mâcon with a personal and artisanal approach to wine production.
Although not certified as organic, Gilles Noblet practices sustainable agriculture and uses non-interventionist methods in the production of his wines. No artificial fertilizers or insecticides are employed, and only natural yeast is used in fermentation. Moreover, the age of the vines at Noblet's domaine averages nearly 40 years, with many vines considerably older. Noblet's old vines and reduced yields result in wines more generous and concentrated than other Mâconnais whites. Gilles Noblet's wines are classic white Burgundies as well as some of the most compelling wines of the Mâconnais.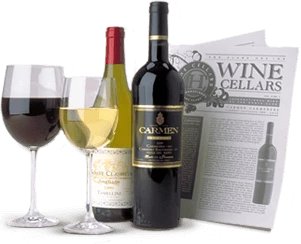 Enjoy Limited Production Estate
Bottled Wines
Discover limited production estate bottled wines such as Vergenoegd's internationally
acclaimed 2005 Cabernet Sauvignon, imported exclusively for our members.
DISCOVER OUR FOUR CLUBS