The 2001 Lusco Rias Baixas Albarino is a textbook example of both the famed Albarino varietal and the Rias Baixas, Spain's most illustrious white wine region. The Lusco recalls scents of early spring, when the first breathe of warm air begins to dispel winter's chill and the fresh, heaven scent of forsythia bursts forth to color the still brown land and tantalize the nose with the aroma of the annual awakening. Indeed, the bouquet of this beguiling Albarino is seductive with the draughts of early spring. Its flavor is the savor of a cold mountain spring, into which flowers and citrus blossoms have fallen. The 2001 Lusco Albarino is as exciting as it is refreshing; it's sensuous but not flashy nor is it sweet in any way. And you thought Spain only made great red wine? Drink this sophisticated wine moderately chilled (about 45°F), and enjoy the white wine glory of Spain.
Grilled seafood and other tried and true fruits of the sea provide excellent accompaniments to the 2001 Lusco Albarino. Almost any baked or sauteed white fish, seafood kebob or fish chowder is almost certain to please and not overshadow the Lusco, but as a recent gathering of the tasting panel revealed, alternative cuisine and more eclectic fare offer other more exciting complements to this racy Albarino. Bulgari noodles, served with an almond tamari sauce, shrimp with aioli mayonnaise or a light remoulade, and even a breast of chicken with fruit in a pungent but not powerful Grand Marnier sauce, offer terrific pairings with Jose Antonio's heady white wine. So, we suggest a little daring and experimentation on your part. Enjoy!
Lusco is the passion of Jose Antonio Lopez, the most important figure in the Rias Baixas. For more than two decades, Jose Antonio has been the 'Superman' behind the resurrection of the once nearly extinct Albarino varietal and the leading champion of the entire Rias Baixas appellation in Spain's Galicia. Jose Antonio began the revival of Galicia's fabled Albarino varietal some two decades ago as founder and managing partner of the Morgadio estate. There he succeeded in recalling an obscure viticultural region to worldwide awareness by creating dry, fully ripe Albarino wines, which critics have likened to Viognier, southern France's most expensive and compelling white wine. In order create the ultimate Albarino ' dry, exotic, intense and wholly unique ' Jose Antonio struck out on his own in 1996 with the acquisition of the renowned, mature six-acre, southeast-facing Albarino vineyard of Pazo Pineiro. Along with the region's most notable vineyard, Jose Antonio purchased the nearby 16th century manor house (Pazo), whose meter-thick walls serve as ideal insulation against temperature extremes, to serve as his winery. Lusco, from the Galician word for the pensive moments of anticipation and reflection just before dawn and dusk, presently produces the most riveting of all Albarino wines.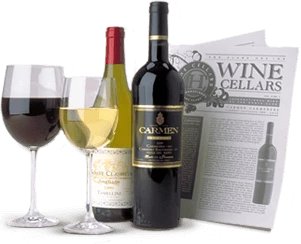 Enjoy Limited Production Estate
Bottled Wines
Discover limited production estate bottled wines such as Vergenoegd's internationally
acclaimed 2005 Cabernet Sauvignon, imported exclusively for our members.
DISCOVER OUR FOUR CLUBS