A stunning wine in all respects, the 2006 Loimer Steinmassl Riesling captures the essence of great Riesling, but without the sweetness or residual sugar. So, put aside all preconceived notions you may harbor about Riesling, German Riesling in particular. The single vineyard Loimer Steinmassl is an Austrian icon. Moreover, it is a dry wine of tremendous character, flavor, and depth in its own right. From the outset, this extraordinary Riesling displays a knockout nose that one panel member described as the "aroma of heaven." Indeed, the perfume of the Loimer Steinmassl Riesling is one to remember: the intensity of budding forsythia, spring flowers, crushed stone, and all kinds of citrus zest rush from the glass to fill the senses. What follows is, perhaps, even more enthralling. The Loimer Steinmassl explodes on the mid palate with intense flavors of acacia, ripe summer peaches, mineral, stone, and much, much more. And best of all, there is little residual sugar to mar the finish or cloy at the palate. A prettier, more intense young Riesling would be hard to find. However, what may be the best news yet is that this just released offering from Loimer is less than a year and a half old, so we are looking at the very infancy of this Austrian beauty. Already enthralling, it may be difficult to imagine a more exciting young potion than Loimer's single vineyard Steinmassl Riesling, but just wait another year or two. For optimum enjoyment, we suggest a moderate chill (40°-45° F), followed by a little time to unfold in the glass. With just a bit of patience, Loimer's 2006 Steinmassl Riesling will reveal all of its charms – none of which will be sugar coated. In fact, this powerful Riesling weighs in at more than 13 % alcohol, yet it never seems weighty. Prost!
Indeed, one could make a case for the 2006 Loimer Steinmassl Riesling as the ultimate "sit around and sip" kind of white wine, especially among Riesling lovers. However, where the finest Austrian Rieslings, such as the Loimer Steinmassl, shine is with complex, varied cuisine. The body, balance, and bright racy fruit of great Riesling rise to the delights of both traditional continental cuisines as well as to the specialties of the ethnic kitchen. Poached fish, light creamy sauces, poultry, and pork all provide excellent backdrops with which to display the attributes of Loimer's flagship Riesling. Grilled Jerk Grouper, with a black bean and mango salsa; Bacon Crusted Swordfish, served with garlic mashed potatoes and grilled mushrooms; and Salmon Stuffed Rainbow Trout, with sautéed mushrooms and herbs are just a few dishes we like with this wine. Sautéed, thinly pounded pork cutlets provide another simple, but tasty treat with the 2006 Loimer Steinmassl. Yet, one could and probably should get more daring because the more spice and complexity one brings to the table, the brighter this wine will shine. Consequently, Hunan and Szechuan style chicken, shrimp, or scallops offer the 2006 Loimer Steinmassl Riesling a chance to really strut its stuff. Curried chicken or seafood may provide the ultimate challenge, and the greatest reward, too. However, for those still seeking the "sit around and sip" venue, why not try the 2006 Loimer Steinmassl Riesling with soft, creamy cheeses such as Port Salut or Cantal? Cut up some crisp apples, juicy pears, or fresh peaches, too, and just enjoy this beautiful wine – the quintessence of Austrian Riesling!
Fred Loimer's ultra modern, minimalist looking winery commands a breathtaking view of the mountains surrounding the Kamptal, a green gem of a valley that sits just northeast of the Wachau and the swift moving Danube River. In contrast to the modern edifice where he prefers to make his wine, Loimer's cellars and aging facility occupy an old Baroque cellar, as traditional as anyone could find. Perhaps these contrasts offer just a glimpse of the man as well as the wine? Fred Loimer has been called "a cheerful epicure who thirsts for life, constantly burning with curiosity. . . a tireless worker, a quality fanatic obsessed with details; someone who doesn't let chance play a role, but instead plans out each and every step." All this is true, and more, as Fred Loimer is a man with many facets. Further evidence of Loimer's obsession is his decision to farm all of his vineyards biodynamically – the most rigorous method and approach to sustainable agriculture that extends organic farming to the ultimate. Indeed, Fred Loimer is fanatical about his wines and their ultimate quality, which is why he is one of Austria's greatest and most heralded winemakers. As is the case with most Austrian producers, Fred Loimer fashions a larger number of wines (more than a dozen at last count) from his nearly 62 acres of vines. White wine comprises more than 95 % of the estate's production, with Gruner Veltliner and Riesling leading the charge. And as one would expect, Loimer's single vineyard estate offerings, Seeberg and Steinmassl for Riesling and Kaeferburg and Spiegel for Gruner Veltliner, are his most illustrious and expensive offerings. He is also working assiduously on producing world class Pinot Noir. Happily, all of Loimer's efforts are reflected in his wines. Whether it is a simple regional offering or one of his award winning single vineyard Gruner Veltliners or Rieslings, Fred Loimer's wines always provide plenty of pure, natural flavors, a youthful zest, and uncomplicated drinking pleasure. Ultimately, Fred Loimer's wines reflect his credo: "My wines are to give people pleasure, not a headache." In the opinion of the international press, which happens to mirror our own in this case, the fanatical and iconic Fred Loimer has more than succeeded in his quest. Prost!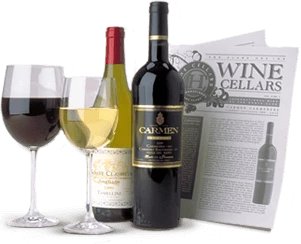 Enjoy Limited Production Estate
Bottled Wines
Discover limited production estate bottled wines such as Vergenoegd's internationally
acclaimed 2005 Cabernet Sauvignon, imported exclusively for our members.
DISCOVER OUR FOUR CLUBS