The 2002 Lanzerac Stellenbosch Chardonnay is a classic Burgundian- style Chardonnay that offers a beautiful deep straw color, a wonderfully rich nose, and oodles of flavor. Citrus, vanilla cream, and dry butterscotch flavors caress the nose and palate where they mingle with a light, lovely cachet of spice that spells breed. No doubt, the Lanzerac is one sophisticated Chardonnay; each sip reveals another flavor or subtle charm that has unobtrusively been kissed by oak. Furthermore, each swallow of this Chardonnay culminates with a delightfully well-balanced finish that speaks of the essence of the grape. In short, it is hard to get enough of this elegant, but mouth-filling dandy. We suggest that you serve the 2002 Lanzerac Chardonnay between 45º and 50º F for optimum enjoyment, so as not to miss an iota of the wine's flavor.
If there were ever a case for serving the finest food with the most sophisticated wine, the 2002 Lanzerac Chardonnay is the case in point. This is not your ordinary Chardonnay, so put on the apron and let's get to work. Our first suggestion is a visit to the best fish market in town. Steamed lobster provides an excellent complement as does a perfectly cooked oven roasted Atlantic salmon, served with salmon caviar and braised creamy endive. Lobster ravioli is another heavenly companion. And for those who prefer anything other than seafood we suggest tri-colored tortellini, served in a savory cream sauce with fresh garden vegetables or chicken crêpes, topped with a well-prepared cheese or cream sauce. Enjoy!
Lanzerac Estate is a jewel of a property, located in Stellenbosch, on the Cape of South Africa. Since its inception in 1692 (indeed, the South African wine industry has been around that long), Lanzerac has been one of the finest producers of wine in South Africa and enjoyed critical international acclaim. Lanzerac is the first South African wine estate to be featured by C&H because we believe it is the best of the scant few, bona fide wine estates in South Africa that consistently produce world class wine. In fact, this estate turns out exceptional wines of extraordinary value, which bodes well for consumers and the likelihood that we will see and taste more offerings from this property in the future. Under the leadership of Christo Wiese, who purchased the estate in 1991, Lanzerac has claimed its rightful place among the world's leading wineries. Weise upgraded all of the property's vineyards and built a new modern winery in 1996, just as South Africa was emerging from decades of political and economic oblivion under Apartheid. His efforts highlight the estate's excellent wines and showcase the enormous viticultural potential of Stellenbosch, not to mention all of South Africa. Set amid the stunningly beautiful scenery of the Cape, Lanzerac stands as a beacon of progress and a guide for other aspiring South African wine estates. Presently, it produces outstanding Chardonnay, Cabernet Sauvignon, Merlot and Pinotage for export. The Chardonnay and Cabernet Sauvignon have so far garnered the most fanfare, winning gold medals and four-star ratings from European publications. In addition to crafting fabulous wines, Lanzerac operates the only luxury five star hotel/winery in Africa.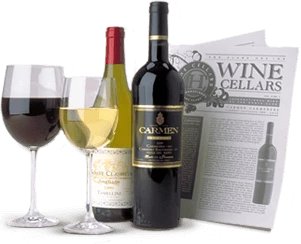 Enjoy Limited Production Estate
Bottled Wines
Discover limited production estate bottled wines such as Vergenoegd's internationally
acclaimed 2005 Cabernet Sauvignon, imported exclusively for our members.
DISCOVER OUR FOUR CLUBS