Joel Gott's 2010 Alakai is a remarkable Rhône style wine that exhibits vim, vigor, and a gorgeous palate profile. Bright ruby red in color, Alakai is a feast for the eyes as well as the olfactory. It offers up a heady aroma of crushed berries, cinnamon, pepper, and a certain je ne sais quoi, all of which follow through happily on the palate. Lush, but not flabby, full but never overpowering, Joel Gott's 2010 Alakai is a beautifully textured wine that you will find hard to put down. The only problem with that is you will never detect Alakai's 14.4% alcohol, as Gott has created a dazzlingly smooth, seamless Rhône style wine that's not to be missed. Afford Alakai a few minutes of aeration and enjoy it at cellar or cool room temperature. Enjoy!
Given Alakai's charming, extroverted personality, it has little difficulty making friends. The 2010 Alakai has plenty of bright up front fruit and just enough tannic backbone that it happily accompanies almost any meat, vegetable, or pasta in addition to many classic fish specialties. When served cool, Alakai turns in a winning performance with Salade Nicoise, grilled tuna with mango salsa, aioli slathered sliders made with either beef or lamb, and most Italian American classics such as lasagna, manicotti, and Eggplant Parmigiana. Spicy hot Italian sausage served with sautéed onions and peppers provides another perennial favorite pairing. Given Alakai's Mediterranean temperament, it pairs naturally with most foods from the region. So, there is no need to be shy with the olive oil, tomatoes, garlic, and full-flavored cow and sheep's milk cheeses. Enjoy!
Joel Gott is a legend at a young age.  The offspring of fourth generation California winemakers, Gott was riding a tractor at his family's farm at 4 years of age and has been involved in numerous wine and food enterprises since he was a teenager.  Gott also ran the now famous Taylor's Refresher drive up restaurant in Napa when noted wine critic Robert Parker Jr. named this eatery as the source of one his top ten meals of 1999, and in 2006 Taylor's was honored with a James Beard Foundation Award.  But these accolades are just the tip of the iceberg, or perhaps more appropriately in Gott's case the skin of the grape.
Gott has been making knock-out wines for nearly two decades.  A partner in several successful and highly acclaimed wine ventures, his most notable success remains the production of bodacious red wines at the Joel Gott Winery.  Each year Gott produces a host of wines in small lots at his winery, with perhaps the most renowned offering being his Dillian Ranch Amador County Zinfandel from Tom Dillian's dry-farmed 20 acre vineyard in Plymouth, California.  Planted between 1920 and 1948, Dillian Ranch is a shy bearing vineyard that produces as little as three quarters of a ton of fruit per acre and one of California's most memorable Zinfandels.
However, Gott's Dillian Ranch Zinfandel is not his only claim to fame.  Equally impressive is his recent venture Alakai, a knockout Rhône style blend of Grenache (77%), Syrah (17%), Mourvèdre (4%), and Petite Sirah (2%) that outshines the vast majority of Côtes-du Rhône offerings.  Joel also fashions Monterey Chardonnay from low yield vines in a cool corner of Monterey as well as a bevy of other high quality affordable California varietals, including excellent Cabernet Sauvignon.  Is there anything this guy can't do?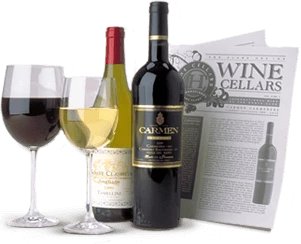 Enjoy Limited Production Estate
Bottled Wines
Discover limited production estate bottled wines such as Vergenoegd's internationally
acclaimed 2005 Cabernet Sauvignon, imported exclusively for our members.
DISCOVER OUR FOUR CLUBS