A sleeping giant, the 2003 Hewitson Mad Hatter Shiraz is an elegant, rich, highly polished McLaren Vale Shiraz that is poised to burst. In short, this is the essence of outstanding Shiraz and a tribute to the greatness of this varietal in South Australia. The 2003 Mad Hatter is packed with enormous character, flavor, and style. Black fruits, cassis, smoke, licorice, and polished wood are just a few of the scents and savors that gush from this knockout Shiraz. Still in its infancy, the 2003 Mad Hatter already possesses great length, depth, and hedonistic pleasure. Rich, but never sweet or over the top, this three-year old beauty has character, and concentration, in addition to a well-defined center that will most assuredly continue to develop for years to come. Built along the lines of the greatest Shiraz based wines of France, the 2003 Mad Hatter Shiraz is a tour de force in winemaking and testimony to just how good McLaren Shiraz can be in the hands of a dedicated winemaker. Drink this splendid Shiraz at cool room temperature after an hour of more of breathing time….and remember this is only the beginning of a long and illustrious life for the 2003 Hewitson Mad Hatter Shiraz, so stock up and enjoy!
It would be a shame to drink the 2003 Hewitson The Mad Hatter with just any old meal. Consequently, we highly recommend that accompanying dishes match the wine in style and quality. The highest grades of beef, lamb, and pork all afford excellent accompaniments to The Mad Hatter, as do many classic Cuban and Spanish dishes. An Onion and Manioc Encrusted Rack of Lamb is one perennial favorite that gets our collective nod. A rich Ratatouille, served with homemade pasta; Cuban-style Baby Rack Ribs, presented on a bed of crisp yucca and black beans, provide other unbeatable choices with Hewitson's tasty old vine Shiraz. As The Mad Hatter matures, it will complement an even greater array of foods, even marinated tuna steaks, so start planning the menu.
Hewitson has been the source of many of South Australia's finest Shiraz and Rhône style wines, ever since Dean Hewitson launched his now famous winery in 1996. A graduate of Roseworthy, Australia's premier School of Enology, Dean worked at Petaluma, one of Australia's finest wineries, spent a couple of years at UC Davis where he completed his Masters, and experienced fifteen vintages worldwide before settling down to his latest venture. Presently, Hewitson's specialty is crafting wines for the pure pleasure of others, and this he does by procuring the finest old vine fruit from the best vineyards in South Australia and turning that fruit into magic in the bottle. In short, Dean Hewitson produces a formidable array of fine wines from pre-phylloxera vines, which means the vines are all on their original rootstock. The result is there is no other wine on earth that more closely resembles its original European ancestors than Hewitson's. Hewitson's top two wines are both Shiraz offerings from the McLaren Vale area of South Australia: The Mad Hatter and L'Oizeau. The production of the Mad Hatter Shiraz is a mere 550 cases. Curiously, the name "Mad Hatter" is not an attempt to cash in on the famous Lewis Carroll character. Rather "Hatter" is the name Dean's friends have used for him ever since he was a boy, and "Mad"….well, to know Dean is to know him… a real character to be sure. Rest assured there is nothing mad about Hewitson's wine; the only one mad is the consumer who can't find another bottle of it. In addition to The Mad Hatter and L'Oizeau, Hewitson fashions Mourvèdre Old Garden from a vineyard planted in 1853. If this is madness, give us more.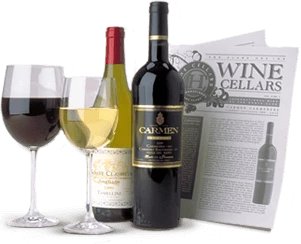 Enjoy Limited Production Estate
Bottled Wines
Discover limited production estate bottled wines such as Vergenoegd's internationally
acclaimed 2005 Cabernet Sauvignon, imported exclusively for our members.
DISCOVER OUR FOUR CLUBS