The tasty, friendly, easy-to-drink white wines of South Africa may be some of the wine world's best-kept secrets. And the 2008 Heron's Nest Chardonnay provides ample testimony to the quality and value flowing from the Cape of South Africa. Made in the Macon style of southern Burgundy, the 2008 Heron's Nest Chardonnay is a crowd-pleasing white wine that offers up plenty of ripe apple fruit and overt charm in a soft, refreshing format. A dollop of peach and a hint of oak add to this Chardonnay's comely profile without overwhelming the essence of the grape or adding a sugary dimension. No fat, oak-laden flavors or smoke and mirrors here: Heron's Nest Chardonnay is all about capturing the purity of Chardonnay fruit and the distinctive terroir of South Africa's luminous Cape. Yet there is plenty going on in the glass. We suggest serving this Chardonnay moderately chilled (40º-50º F) and giving it just a few minutes to evolve in the glass. Enjoy!
With its lovely fruit and easy, open manner, the 2008 Heron's Nest Chardonnay is ideal for drinking with or without food. It makes for a wonderful aperitif or party time wine. It accompanies seafood and pastas with aplomb. A lobster, crab, shrimp, and orzo salad is an ideal accompaniment to the 2008 Heron's Nest Chardonnay. Smoked clams, mussels, and oysters are perennial favorites, too. Grilled chicken over angel hair pasta served with a savory cream sauce is also hard to beat. And Pasta Primavera offers a tasty, vegetarian alternative that complements the wine in style, as well. For something a little more off-beat, we suggest this Heron's Nest with a classic woodfired calzone stuffed with cheese and prosciutto. And for those with an aversion to cooking, a plate of crisp, mountain-grown apples, pears, and an assortment of gourmet cheeses offers a simple and delicious alternative to turning on the oven.
Heron's Nest is a special venture of the Clos Malverne estate and a pure expression of handcrafted wine from Stellenbosch, the most renowned wine region on the Cape of South Africa. Clos Malverne is a family-owned and -run property that fashions a small quantity of nearly all the finest varietals and styles of wine South Africa has to offer. At the heart of Clos Malverne is the original 10-hectare farm named Malvern Heights that Seymour Pritchard purchased in 1969 from J.W. Billingham. The area was named after the rolling hills around Malvern in Colonel Billingham's native England. When Seymour Pritchard began his winemaking exploits at the estate in the 1980's, he changed the name from Malvern Heights to Clos Malverne in deference to the mostly French varietals that he and his fellow South Africans had begun fashioning in their own right into world-class wines. Since the 1990's Clos Malverne has increased its vineyard plantations and shifted its focus to the crafting of the finest Cape Blend in South Africa. Clos Malverne was one of the first South African wineries to produce the classic Cape Blend, a cépage of Cabernet Sauvignon and Pinotage. Clos Malverne now fashions two such excellent Cape Blends: Heron's Nest, a basket-pressed Cabernet Sauvignon/Pinotage for early consumption, and Clos Malverne Auret, a luxury blend of the same varietals for extended ageing. Clos Malverne's 1998 Auret was the first Cape Blend to garner 5 stars in the prestigious Platter Guide. Clos Malverne continues to win awards for its world-class wines, which are now available internationally. In addition to its now famous classic Cape Blends, Clos Malverne fashions excellent Chardonnay, Sauvignon Blanc, Cabernet Sauvignon, Cabernet Sauvignon/Merlot, Cabernet Sauvignon/Shiraz, and Pinotage as well as a highly touted rosé.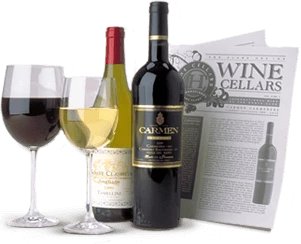 Enjoy Limited Production Estate
Bottled Wines
Discover limited production estate bottled wines such as Vergenoegd's internationally
acclaimed 2005 Cabernet Sauvignon, imported exclusively for our members.
DISCOVER OUR FOUR CLUBS