An outstanding example of what South Africa does best, the 2007 Heron's Nest Stellenbosch Cabernet Sauvignon (65%) Pinotage (35%) is a unique blend of red varietals that captures the beauty of the Cape of South Africa as well as the overt charm of South Africa's two finest red varietals. The nose immediately grabs you with its earthy charm and abundance, revealing both dark fruits and a subtle undertone of eucalyptus. The wine's blue-black robe reinforces a perception of depth and concentration. However, in spite of its apparent weight the Heron's Nest remains lively on the palate, offering up the rich dark flavors of Cabernet and Pinotage – a combination of ripe berries, meat, and spice. The animal gaminess so often characteristic of South African Cabernet and Pinotage appears tamed in this wine. Instead, subtlety prevails, providing a pleasant, rustic undertone. There is indeed a lot going on in this glass of wine, so at least 20 minutes of aeration are advisable to conjure all that the Heron's Nest Stellenbosch Cabernet Sauvignon Pinotage has to offer. The patient taster will witness the muscle and complexity of Cabernet Sauvignon mesh seamlessly with the exotic notes of Pinotage and the Stellenbosch terroir and enjoy a well-made, thought-provoking wine.
With its full, juicy flavors and smooth, ripe tannins, the 2007 Heron's Nest Cabernet Sauvignon Pinotage is ideal for drinking with or without food. It is hearty enough to complement burgers, steaks, and ribs. But it is also elegant enough to pair with chicken, pasta, and supper salads. Pesto marinated grilled vegetables served over mixed organic greens and topped with feta cheese gets our nod. A classic woodfired Chicken Marsala and a prosciutto-wrapped chicken breast with fresh herbs and Manchego cheese offer equally mouthwatering accompaniments to this wine. Sirloin Tips with marinated mushrooms in a Pinotage wine reduction provides yet another tasty treat with this handsome Cape Blend from Heron's Nest. Pizza and tomato rich pastas are fine bets, too.
Heron's Nest is a special venture of the Clos Malverne estate and a pure expression of handcrafted wine from Stellenbosch, the most renowned wine region on the Cape of South Africa. Clos Malverne is a family-owned and -run property that fashions a small quantity of nearly all the finest varietals and styles of wine South Africa has to offer. At the heart of Clos Malverne is the original 10-hectare farm named Malvern Heights that Seymour Pritchard purchased in 1969 from J.W. Billingham. The area was named after the rolling hills around Malvern in Colonel Billingham's native England. When Seymour Pritchard began his winemaking exploits at the estate in the 1980's, he changed the name from Malvern Heights to Clos Malverne in deference to the mostly French varietals that he and his fellow South Africans were fashioning in their own right into world-class wines. Since the 1990's Clos Malverne has increased its vineyard plantations and shifted its focus to the crafting of the finest Cape Blend in South Africa. Clos Malverne was one of the first South African wineries to produce the classic Cape Blend, a cepage of Cabernet Sauvignon and Pinotage. Clos Malverne now fashions two such excellent Cape Blends: Heron's Nest, a basket-pressed Cabernet Sauvignon/Pinotage for early consumption, and Clos Malverne Auret, a luxury blend of the same varietals for laying away. Clos Malverne's 1998 Auret was the first Cape Blend to garner 5 stars in the prestigious Platter Guide. Clos Malverne continues to win awards for its world-class wines, which are now available internationally. In addition to its now famous classic Cape Blends, Clos Malverne fashions excellent Cabernet Sauvignon, Cabernet Sauvignon/Merlot, Cabernet Sauvignon/Shiraz, Pinotage, Chardonnay, Sauvignon Blanc, and a highly touted rosé.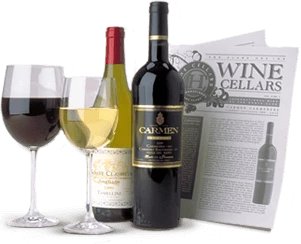 Enjoy Limited Production Estate
Bottled Wines
Discover limited production estate bottled wines such as Vergenoegd's internationally
acclaimed 2005 Cabernet Sauvignon, imported exclusively for our members.
DISCOVER OUR FOUR CLUBS