There is nothing ordinary about Herdade Aldeia de Cima's 2020 Serra do Mendro Alentejo Reserva Branco (91 Points – Wine Advocate). Deliciously fruity tropical flavors immediately greet the nose. Think lime and pineapple with hints of mango and apricot. In the mouth, the 2020 Serra do Mendro Alentejo Reserva Branco truly bursts with flavor. Gorgeous fruit carried with laser-like precision on a bed of fresh juicy acidity enlivens the palate and titillates the taste buds. Fresh, yet, subtlety complex from a touch of oak from a short stay in barrel, this Branco exhibits elegance, precision, plenty of flavor, and a long thirst-quenching finish. The Herdade Aldeia de Cima 2020 Serra do Mendro Alentejo Reserva Branco is a match for the finest white wines made anywhere in Portugal, and it emanates from three of Portugal's finest and most important white grape varieties (70% Antão Vaz, 25% Arinto, 5% Alvarinho). Afford this delicious white wine a moderate chill (40°-45° F) and enjoy it now and for the next several years. Anticipated maturity: 2023-2026.
The delightful 2020 Herdade Aldeia de Cima Serra do Mendro Alentejo Reserva Branco pairs beautifully with seafood, salads, fruits, vegetables and cheeses, or nothing at all. Our first tasting of this wine was as an aperitif and most of us would have been happy to leave it at that despite having a delectable array of foods waiting for us to pair with it. Nonetheless, we caved. And, not surprisingly, we were glad we did. Bacalhau or Bacalao (Portugal's national dish of dried and salted cod) never tasted better than in the company of Herdade Aldeia de Cima's 2020 Reserva Branco, and that was just for starters. For a real treat, consider pairing this excellent Reserva Branco with Bronzino prepared with Mediterranean herbs, arugula, red pepper, and mango over a fennel salad. Pan Seared Halibut with a beurre blanc sauce accompanied by crab meat risotto, zucchini, and fresh tomatoes makes another splendid companion. We discovered that almost any grilled white fish or octopus in the company of roasted potatoes provides another authentic and tasty accompaniment. Seafood Ravioli with lobster and shrimp in a lightly spiced tomato cream sauce provided another winning accompaniment. Vegetable risottos make fine companions, too. Bom Apetite!
Rarely does wine, even the finest of wines, emanate from such a special place, a place so unique in today's world and, yet, as timeless as human civilization. Herdade Aldeia de Cima is such a place. It lies deep in the heart of rural Alentejo, Portugal's largest and least visited province, where agriculture rules the land and the lives of the people who work with the earth. Herdade Aldeia de Cima (aka HAC) exists as a winery, and so much more.
Herdade Aldeia de Cima is the life-long dream of Luisa Amorim, scion of one of the world's largest cork producers. Her magnificent project comprises no less than 9,000 acres that flow up and down hills and dales covered with magnificent cork oak trees, fruit orchards, grazing sheep, cows, horses, and more earthly activities than any one person can imagine, all in harmony with the land as organic and sustainable practices prevail throughout. Herdade Aldeia de Cima is certainly more than a winery, a farm, or a place in tune with nature; it is a traditional commune, not a collective, but a community living in a village, a territorial entity and a special place that brings all types of people, skills, and artisans together with flora and fauna – much like the greatest monastic institutions of medieval Europe. And, of course, vines flourish and wine flows from this carefully tended place – very good wine, exceptional wine, and all of it is made from traditional Portuguese grape varieties in small lots using both contemporary technology and the finest traditional methods of winemaking, including a return to ageing in large clay amphorae. We invite you to taste and enjoy Herdade Aldeia de Cima and their special fruit of the vine.
Portugal counts more than 250 native grape varieties, of which Antão Vaz is among the nation's most revered white grape varieties. A native of Alentejo, it is resistant to heat, requires little water, and thrives in hot climates without losing its acidity. Among its many other attributes are a pronounced aroma of citrus and tropical fruits and a propensity to produce complex flavors.
Arinto is another important native Portuguese grape variety. It enjoys considerable popularity throughout the country for its versatility and juicy, mouthwatering acidity. It figures predominantly in white wine blends, but is also increasingly being bottled as a varietal.
Alvarinho is Portugal's name for Albariño. Alvarinho thrives in northwest Portugal where it makes Portugal's finest Vinho Verde, as well as in Spain's Galicia. It possesses wonderful acidity and is most renowned for its ethereal charm and freshness.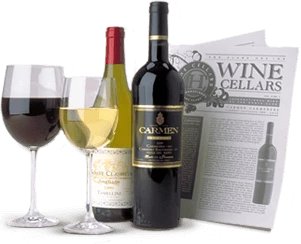 Enjoy Limited Production Estate
Bottled Wines
Discover limited production estate bottled wines such as Vergenoegd's internationally
acclaimed 2005 Cabernet Sauvignon, imported exclusively for our members.
DISCOVER OUR FOUR CLUBS