Girard's winemaker Glenn Hugo and the wonderful weather that befell Napa Valley throughout the 2010 vintage conspired to produce a plush, beautifully balanced 2010 Girard Napa Valley Cabernet Sauvignon. Deeply colored, hauntingly aromatic, and well-endowed with plenty of ripe, smooth fruit, Girard's Napa Valley Cabernet Sauvignon may very well be California's answer to St. Julien – Bordeaux's elegant, yet full-flavored red wine. Considering the wine's cépage, a blend of Cabernet Sauvignon (83%), Merlot (14%), Cabernet Franc (2%), Malbec (.5%), and Petit Verdot (.5%), we don't believe this wine's affinity to St. Julien is at all coincidental. Intense blackberry, cherry, and cassis fruit flavors quickly make their debut in this wine. Add deft touches of chocolate, mocha, cedar, and freshly cured tobacco to the wine's elegant fruit flavors and ripe tannins and the 2010 Girard Napa Valley Cabernet Sauvignon becomes hard to resist. Drink this superlative offering now after an hour in a decanter or wait another year or two if you can: the wine will then likely make you cry with tears of joy. Either way, you're in for a treat.
Given the balanced and altogether charming nature of the 2010 Girard Napa Valley Cabernet Sauvignon, this Cabernet could easily serve as its own accompaniment because it brings a heartfelt welcome wherever it goes. In fact, this exuberant Cabernet could constitute a meal in itself. Nonetheless, it complements all kinds of meats, including lamb, beef, and duck with great aplomb. Rack of Lamb or Braised Lamb Shanks, served with lentils; Rotisserie or Spit Roasted Chicken, brushed with butter, olive oil, and Provencal herbs; and Chateaubriand are just a few of our favorite choices with Girard's beautifully wrought Cabernet. And for those subscribing to the philosophy that less is more when it comes to accompaniments, we suggest serving only a plate of soft, ripe cheeses with this laudable Cabernet. Camembert, Fontina, and Saint Aubray comprise just a few of our favorite cheeses with Girard's gracious Cabernet Sauvignon, but other finely crafted cheeses will no doubt shine as well.
Girard came to life in response to the now celebrated 1976 Paris Tasting in which French wine judges in blind tastings awarded top honors to California wines. Since that now famous Paris Tasting, California wines no longer play surrogate to their French cousins and in many ways surpass their Old World counterparts. Girard has taken the decades old challenge even a step further by producing a bevy of knock-out wines from French varietals at prices that don't reach the stratosphere.
Since 2000, Girard has been owned by Pat Roney, longtime California vintner and the driving force behind much of the early success of Chateau St. Jean, Kunde, and the meteoric rise of food company Dean & DeLuca from a small New York and Washington specialty shop to a national icon. From prime plantings on Diamond and Howell Mountains and century old vines spread throughout Napa and Sonoma Valleys, Roney and winemaker Glenn Hugo produce a bevy of compelling wines. Girard's outstanding Cabernet Sauvignon, Chardonnay, Petite Sirah, and Zinfandel all garner top awards for excellence and serve as benchmarks by which other top California wines are now measured. Girard's trademark over the past three decades has been the ability to fashion wines that combine great intensity with supreme polish and finesse.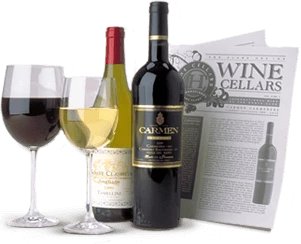 Enjoy Limited Production Estate
Bottled Wines
Discover limited production estate bottled wines such as Vergenoegd's internationally
acclaimed 2005 Cabernet Sauvignon, imported exclusively for our members.
DISCOVER OUR FOUR CLUBS