The 2002 Almondo Bricco delle Ciliegie Arneis displays the typical aromatic and full flavor associated with the Arneis grape, along with a rich robe of golden yellow sunshine. A myriad of complex scents: spring blossoms, lemon oil, liquid minerals, and a waft of fennel spring from the glass. These same inviting, highly nuanced flavors unfold graciously on the palate, becoming more intriguing with each sip. Full-bodied and complex, the Bricco delle Ciliegie finishes with a long dry satisfying finish that underscores the inherent superiority of the Ciliegie vineyard and the high level of care and expertise we have come to expect from the Almondo family. Enjoy!
Arneis has evolved into the perfect foil for full-flavored, highly charged fish dishes, and the 2002 Almondo Bricco delle Ciliegie is this intriguing grape's latest poster child. We suggest that you try this delightful cru with a Mustard Crusted Salmon or a Polenta and Scallop Terrine. The Bricco delle Ciliegie can even stand up to rare Ahi Tuna, served on a bed of bitter greens. But lest you think that Giovanni Almondo's flagship wine is a one-dish wine or in any way lacks versatility, we suggest you try it with chicken, pork, and creamy pasta dishes or simply serve the Bricco delle Ciliegie moderately chilled (45º-50º F) with fresh homemade bread and warm goat cheese. Yum!
Why is it that some people can turn success into failure, and in short order, while others manage to be successful in every endeavor and with everything they touch? And why do some people appear to posess all the talent, while others wouldn't recognize basic ability, let alone true talent, if it slammed them up one side of the head and down the other? Well, to be perfectly honest, we don't know why life seems to be so partial, but we do know extra ordinary people when we see them, and Giovanni Almondo is indeed one of the extra ordinary people in this world - a man with a genuine Midas touch. A graduate of the University of Turin with a doctorate in agronomy, Giovanni Almondo has no trouble juggling the passions in his life: cultivating his vineyards and running his cellars, while pursuing a career in public administration and acting as the mayor of Monta d'Alba in the Roero district of Piemonte. Perhaps, Almondo's cellars are more than a clue to his success: everything is orderly and spotless, and precise rows of stainless steel fermenters and small oak barrels fall carefully in place. This well-tended estate produces a first rate Barbera d'Alba and two different styles of Arneis, for which it has become justly famous. Almondo produces a fine entry level Arneis called Vigne Sparse. It is assembled from grapes that hail from a variety of vineyards and is fermented exclusively in stainless steel. However, as enjoyable as Vigne Sparse can be, Giovanni Almondo's top wine is the Bricco delle Ciliegie Arneis, which comes from the estate's finest vineyard, high on a hill in Monta d'Alba above the entire Roero. Warmed by the morning sun but shielded from the excessive summer heat of Piemonte, Bricco delle Ciliegie consistently provides grapes of superior quality, a third of which are fermented in barrels to increase structure and complexity. And because luck has very little to do with quality, is there any further reason to wonder why Giovanni Almondo produces one of the finest of all Arneis, a Piemontese specialty?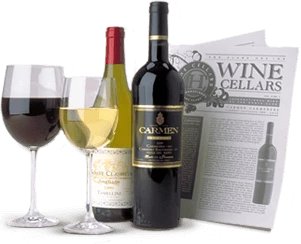 Enjoy Limited Production Estate
Bottled Wines
Discover limited production estate bottled wines such as Vergenoegd's internationally
acclaimed 2005 Cabernet Sauvignon, imported exclusively for our members.
DISCOVER OUR FOUR CLUBS