The 2004 vintage in Tuscany enjoys a great reputation, and the wine wares of this vintage are indeed proving to be as fine as the initial reports. More importantly, the 2004 Giacomo Mori Riserva Castelrotto Chianti is an outstanding Chianti Riserva and one of the great successes of an exemplary vintage. However, patience will be required, and we would like to add more than justly rewarded. Mori's Castelrotto is always a staggering statement when young that requires at least five or six years in bottle, and the 2004 Castelrotto is an especially deep, dense Chianti that is simply packed with all that it needs to succeed in life. However, to drink it now would be tantamount to infanticide. This biodynamic wine is the product of true commitment, superb winemaking, and the blessings of the outstanding 2004 vintage. Moreover, the 2004 Giacomo Mori Castelrotto exudes the quintessence of authentic Chianti: a deep nearly impenetrable robe, a beguiling nose, and oodles of brooding, ripe fruit that just won't quit. Cherry, violets, blackberry, and currant are entwined around a solid core of tannin and subtle earth tones that slowly, layer by layer, unfold in the glass. This beautiful wine marries tremendous depth and power to true elegance and breed in a way that few Chiantis ever do. Although approachable and even enjoyable now with extended breathing time (two hours in a decanter would not be too much), we strongly recommend laying down this rare Chianti Riserva for an additional year or more until it can fully strut its stuff and afford the patient collector with tremendous hedonistic pleasure. Only from low yielding, biodynamically farmed vines can one experience such power, purity and flavor, so let it be. Anticipated maturity: 2009-2016.
Grilled meats, homemade sausages, and traditional bean and lentil-based dishes are some of our favorite foods to accompany Giacomo Mori's full-flavored Chiantis. Whole roasted chickens, stuffed with an entire clove of garlic, oranges, lemons, and Mediterranean herbs, offer another great complement to the 2004 Giacomo Mori Riserva Castelrotto Chianti. Homemade pasta, made with fresh tomato sauce, fresh ricotta, and warm mozzarella cheese; and artfully crafted lasagna provide other fine choices to serve with this classic Chianti. However, lest you think that 2004 Castelrotto is fit only for simple country fare, we suggest the contrary. As flavorful and powerful as the 2004 Giacomo Mori Castelrotto is, it also retains great finesse and the propensity to shine at the most elegant of tables. In the company of complex flavors, it will provide excellent companionship. Stuffed veal chops, braised rabbit, game birds, and venison will all pair beautifully with a mature bottle of the Castelrotto Riserva Chianti, as will nearly any roast or fine cut of beef, lamb, or pork, so enjoy!
A meticulous engineer and skillful sailor, Giacomo Mori is the driving force behind the resurrection of this ancestral property. For years Giacomo dreamed of revitalizing his grandfather's vineyard and making fine wine. With vision and painstaking pride, he embarked in the early 1990's upon replanting this vineyard, which lies very close to the neighboring appellation of Vino Nobile di Montepulciano. To his credit, Giacomo chose only low yielding rootstock and the finest clones of Chianti's indigenous Sangiovese and Canaiolo to resurrect his family's ten-hectare vineyard. He has spaced the vines tight, so as to force their roots to dig deep into the earth and yield maximum complexity. He prunes very short and employs only organic fertilization. Furthermore, no chemical sprays are used at Giacomo Mori. In short, this is the kind of vineyard most winemakers can only fantasize about. Moreover, in order to augment the great revival in the vineyard, the ever-diligent Giacomo Mori has refurbished the family's spectacular cellar and re-equipped the ancient winery and cave. The cellar is dug into live tufo rock and is built on three different levels, in order to ensure that all the wine can be racked and transferred entirely by gravity feed, so as to negate the necessity of pumping the wine until it is bottled. Only two wines are ever produced at Giacomo Mori. They are the estate's traditional Chianti, which is made in the time-honored manner and then aged in large Tuscan casks, and Chianti Castelrotto, a single vineyard riserva offering that sees extended aging in small French oak barriques. Both wines speak of the quintessence of Chianti and give testimony to the greatness of Tuscany's red varietals. The regular estate Chianti is primarily Sangiovese, with Canaiolo playing an important supporting role. Meanwhile, the Castelrotto Riserva is produced from Sangiovese and small amounts of Merlot. In these wines, Giacomo Mori's lifelong dream of creating the finest expression of Chianti has been fulfilled, two times over. Not surprisingly, many of his neighbors in the illustrious appellation of Vino Nobile di Montepulciano have been looking over their shoulders as well as their fences.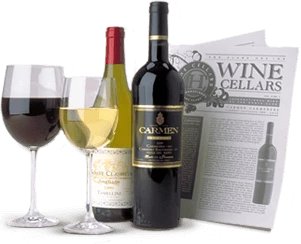 Enjoy Limited Production Estate
Bottled Wines
Discover limited production estate bottled wines such as Vergenoegd's internationally
acclaimed 2005 Cabernet Sauvignon, imported exclusively for our members.
DISCOVER OUR FOUR CLUBS