A racy aromatic wine, the 1999 Georg Breuer Montosa Rheingau Riesling combines precise balance with high extract and deep flavor. The product of slate soils, disciplined harvesting, and miniscule yields the Breuer Montosa tantalizes the nose with scents of pure mineral, white peach, and lemon zest. Rich, oily, and almost unctuous on the palate one braces for the sugary, sweet flavor that characterize so many other German wines, but instead a dry Chablis Grand Cru style finish completes the artistry of Breuer's Montosa. Long and lingering, the pure rich flavor of 100% Rheingau Riesling remains in the mouth a full minute after swallowing the Montosa. Wow! There is plenty of zip to this wine, so no need to be concerned about any residual sugar. Enjoy this flavor packed Riesling moderately cool (about 55°).
The 1999 Georg Breuer Montosa Rheingau Riesling is easy to accompany: it calls for only the best. Whether it be oysters or lobster, pheasant or foie gras, Breuer's wines like only the best. We suggest marrying distinct flavors, not ponderous sauces, with this Breuer offering. Then watch the wine perform. Vietnamese cuisine offers some wonderful accompaniments, as does Japanese tempura. We also suggest you try sipping this extraordinary Riesling all by itself for the full impact. Enjoy!
Georg Breuer founded Weingut Georg Breuer in 1880, in partnership with the venerable shipping firm of Scholl and Hillebrand. Subsequently, Breuer purchased the estate outright and passed it on to his sons Bernhard and Heinrich, the current proprietors. Under the expert direction of the Breuers, this estate has been carefully expanded over the years to its present 54 acres, all in the great Rheingau communes of Rudesheim and Rauenthal - the most prestigious of the Rhine's many fabulous wine villages. Breuer's best sites include a major portion of Rudesheim's dramatic, precipitous Berg Schlossberg and all of Rauenthal's Nonnenberg. Both are Grand Cru (Erstes Gewachs in Germany) vineyards. Today, Breuer is synonymous with authenticity in Germany. Bernhard Breuer was instrumental in forming the Rheingau Charta grower's association - the forerunner of Erstes Gewachs (Grand Cru) authentic Riesling movement. He was also the founding director of the German Wine Academy, and he has co-authored many books on the German wine regions. Breuer is respected internationally as a tireless defender of German viticultural integrity. Breuer makes three distinguished Riesling wines: Berg Schlossberg, Nonnenberg, and Montosa. All are made dry. Montosa, meaning steep mountain slopes in Latin, is an unusually complex wine that combines the best attributes of the steep hand picked slopes of Rudesheim and Rauenthal. All of Breuer's wines are meant for the serious table. They are age worthy, investment-quality wines of the highest order, regarded with considerable awe by the international trade and press.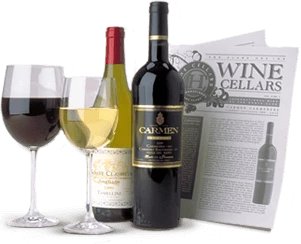 Enjoy Limited Production Estate
Bottled Wines
Discover limited production estate bottled wines such as Vergenoegd's internationally
acclaimed 2005 Cabernet Sauvignon, imported exclusively for our members.
DISCOVER OUR FOUR CLUBS