The 2005 Dominio Dostares Estay is an excellent example of the rare indigenous grape variety by the name of Prieto Picudo. It's imbued with a deep, deep purple color and a knockout nose that one taster respectfully referred to as "both lush and mysterious." A totally captivating wine, the 2005 Estay is indeed unique, probably because old vine Prieto Picudo is unique. Moreover, there is nothing ordinary about Estay. She has the style and hedonistic appeal of a great Rhône wine, such as Châteauneuf-du-Pape. Yet, it is sleeker, softer, and more seductive. Pure September fruit, violets, and spice, and all things nice! How else does one tell someone about something for which there is no other frame of reference? Perhaps, the 2005 Estay can be best described in the words of one normally sedate tasting panel member, who after several minutes of tasting Estay looked up from his glass and uttered: "This wine is a seductress"! There it is. The 2005 Estay is the Mrs. Robinson of wine. For optimum enjoyment, phone a friend and enjoy this "mysterious" wine after a little aeration. Serve it between cellar and cool room temperature (55°-66°F).
The 2005 Dominio Dostares Estay provides an exemplary partner for a host of simple and sophisticated dishes. The wine's full flavor and seamless structure make it easy to pair with nearly all types of meats. Tender young veal, grilled chicken, or even a juicy sirloin steak will complement Estay with aplomb. Serve the main dish with an artfully prepared orzo salad, with garbanzo beans, fresh tomatoes, red onion, and mint and you have a simple feast with which to accompany the flavorful 2005 Dominio Dostares Estay. A chicken and shrimp paella provides another lovely accompaniment, especially when just enough saffron is added for panache. In fact, almost any rice and bean dish, even moderately spicy black bean versions served with Cuban pork, will not overwhelm this unique wine. So whether you are planning a formal dinner party or an impromptu get together, the 2005 Estay is ready to please. Enjoy!
Dominio Dostares (Doe-mean-yo Doe-star-ace) was founded in 2004 by the highly-respected Dominio de Tares (Doe-mean-yo Day-tar-ace) estate of Bierzo with the objective of reviving León's Prieto Picudo variety. Prieto Picudo (Pre-ate-o Pee-cue-doe) is a rare indigenous red variety that has been reduced to a few hundred acres of old vines, which in the hands of small local cooperatives were being used to make first-rate rosÉ, despite the vines' ancient age, high level of color, extract, and alcohol. Dominio de Tares acquired 75% of these great old Prieto Picudo vines, many in excess of 100 years of age, and began Dominio Dostares by applying production methods they had perfected in the Bierzo DO with that region's indigenous Mencia variety. The results have been nothing short of spectacular as Dominio Dostares has received tremendous accolades from critics and wine publications upon release of Estay and Cumal, its two old vine offerings of Prieto Picudo. Domino Dostares introduced Estay and the estate's luxury brand of Prieto Picudo, Cumal, in 2007. While the two wines share many similar characteristics, Estay is presently the more accessible version of the indigenous Prieto Picudo variety. Cumal spends more time in oak and it reflects a more massive style of wine that will benefit from time in the bottle. Both wines are rare and unique. More importantly, they taste great.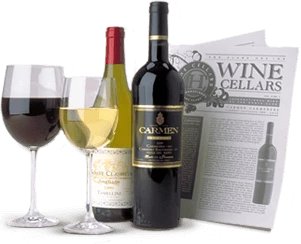 Enjoy Limited Production Estate
Bottled Wines
Discover limited production estate bottled wines such as Vergenoegd's internationally
acclaimed 2005 Cabernet Sauvignon, imported exclusively for our members.
DISCOVER OUR FOUR CLUBS