Taste and see all the goodness of the Maconnais in the rich, vibrant 2004 Domaine Manciat Poncet Les Chênes Macon-Charnay. Endowed with a bright forsythia yellow robe and a heady bouquet of acacia flowers, beeswax, citrus, minerals, and caramel apples, there is no shortage of good things going on in this wine, and we haven't even gotten to the best part – the flavor. Long, mouth filling, and utterly pleasing, the 2004 Domaine Manciat Poncet Macon-Charnay follows through on the palate and delivers a boat load of flavors reminiscent of the wine's lovely bouquet. In short, this definitive Macon-Charnay captures the essence of Chardonnay, without the preponderance of oak and the assortment of flavors that are often mistaken for Chardonnay on account of extensive barrel aging. Drink this pure, natural tasting Chardonnay lightly to moderately chilled (40°-55° F). Some tasters preferred this wine fairly well chilled while others opted for a more ambient temperature, hence the wide range of temperatures. Moderate chilling is perhaps the best approach as it allows for the wine to warm slightly in the glass and hit all the high notes. Enjoy!
Given the crisp citrus fruit, long lingering minerality, and creamy texture of the exemplary 2004 Domaine Manciat Poncet Les Chênes Macon-Charnay, options galore abound for food pairings. In addition, we have always found that first rate Macon wine makes for a great aperitif and a wonderful way to begin a meal. Consequently, we suggest serving the food friendly Macon-Charnay at the beginning of an evening with an array of tasty appetizers. Some of our favorite appetizer selections with this wine include Crispy Crab Rangoons or Wontons, a Maryland Style Crab Cake, and Shrimp and Vegetable Rolls. Light to medium flavored cow's cheeses (Brick, Colby, or Monterey Jack) and a loaf of crispy French bread provide plenty of companionship as well. Almost any food that is not too highly charged will complement this wine.
Domaine Manciat Poncet is one of just a hand full of great producers of traditional Macon wines, most notably Macon-Charnay and Pouilly-Fuissé. This venerable domaine is also one of the few remaining producers in the Maconnais (the southern most region of Burgundy) that strictly adheres to the traditional and time honored practice of complete hand harvesting, which allows Claude and Simone Manciat to press whole clusters of fruit to produce deeper, richer wines than their neighbors. When pressed whole-cluster, the juice bursts through the skins and extracts maximum aromas and flavor from the fruit. In addition to hand harvesting and whole cluster pressing, the Manciats are strict viticulturists, which accounts for the exceptional purity and texture that is readily apparent in their wines. Domaine Manciat Poncet is located in the tiny hamlet of Charnay, which is connected to the more famous town of Vergisson. Vergisson lies at the heart of the prestigious appellation of Pouilly-Fuissé. The Chardonnay grapes used in Domaine Manciat Poncet's bottling of Macon-Charnay come from a vineyard of very old vines that lies protected on two sides by a small grove of oak trees – thus the name Les Chênes, which means "the oaks"in French. Production from the tiny 4.5-acre Les Chênes vineyard is strictly limited by the Manciats and averages 30% below the allowable yields of the appellation. In keeping with tradition, Manciat Poncet's Macon-Charnay Les Chênes is made in stainless steel tanks and is not aged in oak barrels to preserve the wines natural vibrancy and freshness, the very characteristics that define the finest wines of the Maconnais.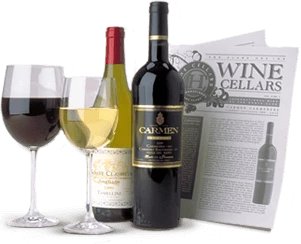 Enjoy Limited Production Estate
Bottled Wines
Discover limited production estate bottled wines such as Vergenoegd's internationally
acclaimed 2005 Cabernet Sauvignon, imported exclusively for our members.
DISCOVER OUR FOUR CLUBS