Excellency and consistency are truly Gilles Noblet's calling cards, so there is no doubt that the 2018 vintage in the hands of this master winemaker has produced one of Domaine Gilles Noblet's finest Mâcon-Fuissés to date. Another true classic Mâcon wine, the 2018 Domaine Gilles Noblet Mâcon-Fuissé exhibits good ripeness as well the elegance and precision that make Noblet's wines so compelling. The wine radiates a bright, sunny color, which recalls the rows of golden clusters of Chardonnay grapes that mature slowly under the Mâconnais sun in the prettiest part of Burgundy. Savory notes of acacia flowers, apple blossoms, and freshly baked bread waft from the glass to greet the nose. Once in the mouth, the 2018 Domaine Gilles Noblet Mâcon-Fuissé follows through with gentle, pure fruit flavors, pinpoint minerality and balanced acidity. Fresh, nuanced and eminently drinkable as always, Gilles Noblet's 2018 Mâcon-Fuissé is a delight to drink now, yet it should continue to develop in bottle to offer exceptional drinking pleasure through 2022 or beyond. For optimal enjoyment, we suggest moderate chilling (40°-45° F), before allowing this classic Mâcon-Fuissé to evolve slowly in the glass. Salut!
Domaine Gilles Noblet's 2018 Mâcon-Fuissé is another crowd pleasing wine from this renowned estate, with or without accompaniments. The wine's subtle fruit and pinpoint minerality make it equally adept as an aperitif as it is a partner to seafood, pasta, poultry, salads, and cheeses. Scallops, sautéed in a light cream sauce with pistachio nuts, and crabmeat cocktails offer especially memorable pairings to Domaine Gilles Noblet's elegant Mâcon-Fuissé. Flounder, stuffed with crabmeat, makes a wonderful partner, too. Baked or grilled grouper, sole, sea bass, and trout offer other fine choices with this wine. And for those not beholden to the sea for sustenance, flavorful chicken salads, light pastas, and healthy organic greens served with shredded carrot, dried cranberries and goat cheese present other excellent pairings with Noblet's seductive 2018 Mâcon-Fuissé. Yet, Noblet's refreshing, easy to drink Mâcon-Fuissé pleases on its own, making it a great aperitif and the ideal prelude to a relaxing evening. For a little extra pleasure, consider serving this Chardonnay with thin slices of Pink Lady apples and creamy slices of Havarti cheese. Enjoy!
The 2018 vintage has turned out to be another banner vintage in Burgundy, and nowhere is the quality more evident than at Domaine Gilles Noblet where Gilles Noblet fashions several of the Mâcon's (the Mâcon is the area of southern Burgundy that is known for its elegant Chardonnay wines) finest and most enjoyable white wines from several sites. Noblet's domaine is a small family owned and run estate of only 22 acres, and Gilles is the fourth generation member of his family to make wine at this prized property. Madame Noblet also comes from a traditional winemaking family and their daughter has now joined them as well, so wine and winemaking run deep in the heart and soul of the Noblet family, as well as in the terroir of Noblet's well-tended and superbly situated vineyards.
Domaine Gilles Noblet is also known as Domaine de la Collonge, which derives from the sector or area (known as an aire) of the Fuissé commune that is called Collonge. Most of Gilles Noblet's estate is spread along the hills of la Collonge, which yield on average only a little more than six thousand cases of Pouilly-Fuissé each year and smaller quantities of exceptional Mâcon-Fuissé (this month's feature), Pouilly-Loché, and St. Véran – all elegant Mâcon wines from 100% Chardonnay vines.
Although not certified as organic, Gilles Noblet practices sustainable agriculture and uses non-interventionist methods in the production of his wines. No artificial fertilizers or insecticides are employed, and only natural yeast is used in fermentation. Moreover, the average age of the vines at Noblet's domaine averages more than forty years, with many vines considerably older. Noblet's old vines and reduced yields result in wines more generous and concentrated than many other Mâconnais whites. Gilles Noblet's wines are classic white Burgundies.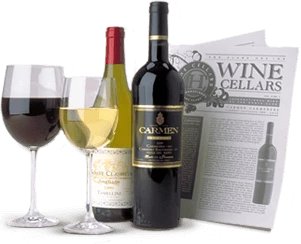 Enjoy Limited Production Estate
Bottled Wines
Discover limited production estate bottled wines such as Vergenoegd's internationally
acclaimed 2005 Cabernet Sauvignon, imported exclusively for our members.
DISCOVER OUR FOUR CLUBS