The color of the noonday sun that gently ripens the golden clusters of Chardonnay grapes in the heart of the Macon appears in every glass of the exuberant 2003 Domaine de la Collonge Pouilly-Fuissé. Ripe, round, and seductive, this lovely Pouilly-Fuissé offers up scents of spring flowers, beeswax, soft ripened cheese and fresh baked bread, leading one taster to refer to it as "my meal in a glass." Gentle but very flavorful, the 2003 Domaine de la Collonge follows through on the palate with a delightful mélange of flavors, including pure fruit that captures the very essence of the Chardonnay grape. Creamy and downright seductive in its center, this wine is very very easy to drink. However, Gilles Noblet's noble wine also possess plenty of breed, charm and subtle nuances of flavor that become most apparent with a little patience, so we suggest you stop to smell and taste the goodness of this kindly wine, before gulping it. Like most fine Pouilly-Fuissé, the Domaine de la Collonge is best when well chilled (40° F) and subsequently allowed to evolve slowly in the glass as it warms. Salut!
The 2003 Domaine de la Collonge Pouilly-Fuissé is one of the easiest white wines to pair with food because it provides understated elegance to complement a wide variety of foods, especially fish and other fine fruits de mer. And unlike so many New World Chardonnays, which beg to make statements or absolutely must be the center of attention, the Domaine de la Collonge is content to harmonize. Scallops and pistachio nuts, sautéed in a light cream sauce, is one tried and true companion to Gilles Noblet's elegant Pouilly-Fuissé. Flounder, sole, sea bass, and grouper, prepared a myriad of ways, offer other very fine choices with this wine, too. Pasta Primavera, a simple roast chicken, and healthy salads represent other excellent alternatives that are not beholden to seafood. Nevertheless, this first rate effort from Noblet needs no accompaniment to shine. In place of Champagne or as an aperitif, there is no better still white wine than the Domaine de la Collonge Pouilly-Fuissé to kick off a relaxing evening or pleasant interlude from the cares of life; we suggest you keep a bottle or two around for just such occasions.
Domaine Gilles Noblet is a small family owned and run domaine of approximately 22 acres. Gilles, the present proprietor, is the fourth generation member of his family to make wine at this prized property. And just for the record, Gilles' wife is the sister of Jacky Janodet, the present dean of Grand Cru Beaujolais, so wine runs deep in the heart and soul of this estate as well as in the terroir of the property's well-tended vineyards. The name Domaine de la Collonge derives from the sector or area (known as an aire) of Fuissé that is called Collonge. Most of Gilles Noblet's estate is spread along the hills of la Collonge, which yield on average only a little more than six thousand cases of Pouilly-Fuissé each year. In addition to his flagship Pouilly-Fuissé, Monsieur Noblet also fashions small quantities of Macon- Fuissé and Pouilly-Loché, wines similar to Pouilly-Fuissé, which originate from just outside the Pouilly-Fuissé appellation. Although not certified organic, Domaine Gilles Noblet practices sustainable agriculture and uses non-interventionist methods almost exclusively. No artificial fertilizers or insecticides are employed, and only natural yeast is used in fermentation. Moreover, the average age of the vines for Domaine de la Collonge averages forty years of age, while many vines are considerably older. These old vines and reduced yields result in wines that are more generous and concentrated than the average Pouilly-Fuissé – an appellation that is notorious for more than its share of mediocre offerings due to overproduction. In an appellation that turns out large quantities of wine, Gilles Noblet decided a long time ago to dance to a different beat. His style of Pouilly-Fuissé is one of concentration, purity, and the honest expression of the appellation's terroir. His Pouilly-Fuissé features a real balance between flesh and bone or fruit and minerality. In addition, Noblet uses traditional wooden foudres (large wooden tanks) with temperature control elements for fermentation to insure texture and a gentle roundness in his wine. He also ages his wine in a combination of foudres and small oak barriques, only 20% or less are new each year. The limited use of new oak is practiced expressly, so that the oak imparts roundness and texture to the wine without an overwhelming taste of oak that would destroy the natural delicacy of Pouilly-Fuissé. A strong, capable, and determined man, Gilles Noblet is highly regarded in Pouilly-Fuissé, but it is not only for his production of very fine Pouilly-Fuissé; it is also for his community service and civic pride. Gilles Noblet serves as the chief of the volunteer fire department in Fuissé, a position his father held before him. Santé!
Pouilly-Fuissé Pouilly-Fuissé is the premier appellation of southern Burgundy as well as one of Burgundy's finest white wines. Pouilly-Fuissé is ideally located in the heart of the Maconnais region and is renowned for its massif limestone bluffs and chalky alkaline soil, which provide the ideal terroir for Chardonnay. This appellation comprises just four villages that stretch out over a series of steep hills, just to the north of the ten Grand Cru villages of Beaujolais. All the wine of this renowned commune is white, emanating exclusively from Chardonnay vines. In Pouilly-Fuissé, the tradition is to give fully ripened Chardonnay grapes a gentle press, so that the resulting wine expresses the ultimate quality of the grape and the soil, instead of sculpturing the wine by the extensive use of new oak. Consequently, most Pouilly-Fuissé wines still see little or no new oak barrel aging, so as not to obscure the delicacy, elegance, and subtle charm for which the wines of this excellent commune are justly famous.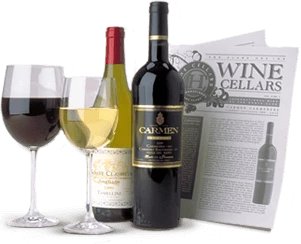 Enjoy Limited Production Estate
Bottled Wines
Discover limited production estate bottled wines such as Vergenoegd's internationally
acclaimed 2005 Cabernet Sauvignon, imported exclusively for our members.
DISCOVER OUR FOUR CLUBS