"Elegant and lovely" was how one taster described the 1998 Domaine de la Collonge Pouilly Fuisse. "Liquid minerals with beguiling floral tones" was another retort. Essentially, this Noblet Pouilly Fuisse could be the poster child for the wine of this famous appellation. Indeed, Gilles Noblet has captured all of the supreme elegance and freshness, as well as the ethereal quality, for which Pouilly Fuisse is most revered. In addition, his wine is infused with subtle vanilla tones, hints of spring flowers and a pinch of hazelnut and spice that speak from deep within the wine. We suggest chilling this refined beauty a couple hours prior to serving, then allowing it a few minutes in the glass to open up and express its feminine charm.
A pretty spring or summer evening, a gathering of old friends, a sophisticated party, a simply prepared grilled fish straight from the drink, all make for perfect accompaniments to the 1998 Domaine de la Collonge Pouilly Fuisse. In its youth delicate foods, light fare and uncomplicated sauces provide the best pairings with Pouilly Fuisse. However, as the wine matures, it takes on a richer, more textured flavor and broader profile, whereby cream sauces and fuller flavored sea foods like salmon and scallops provide more interesting company. One of our favorite recipes with the Noblet Pouilly Fuisse is a delightful scallop dish prepared in a cream sauce with either pecans or pistachio nuts. The scallops, nuts and Pouilly Fuisse offer an award winning evening, regardless of the rest of the company. Sole Meuniere provides another wonderful pairing with the Noblet Pouilly Fuisse, as does a light Seafood Primavera. A votre sante!
Domaine de la Collonge A Family Legacy for Three Generations Tucked in the green folds of the lovely Maconnais, Gilles Noblet's Domaine de la Collonge exploits nearly 20 acres of some of the very finest vineyards in the commune of Fuisse, the village at the very heart of this celebrated appellation. From superb "terroir", southeastern facing slopes on a bed of limestone and clay, Noblet produces only one wine - an outstanding Pouilly Fuisse. Unlike the large cooperatives and even many small growers in Pouilly Fuisse, Gilles Noblet grows all of his own grapes for his award winning wines. Preferring to concentrate his efforts on what he does best, he grows only Chardonnay for his highly sought-after Pouilly Fuisse. To ensure proper handling and the ultimate selection of grapes for his wine, all of the domaine's grapes are hand picked. In the cellar, Noblet combines time-honored tradition with modern technology. All of his wine is fermented in temperature controlled tanks where it undergoes malolactic fermentation, before being transferred to large wooden foudres and small oak barrels. The small oak barrels are typically referred to as barriques. The use of wood for aging of Pouilly Fuisse is practiced only by a small number of the best growers in Pouilly Fuisse because of the high cost involved in barrel aging (a good barrique costs $500 or more). Nevertheless, Noblet insists that time in oak allows Pouilly Fuisse to garner subtle complexity and develop secondary characteristics over time. We heartily agree. Noblet's wine possesses the distinction of great refinement and freshness when young. Yet, it can age up to ten years or more in great vintages. Over time the floral richness and vanilla tones of a young Domaine de la Collonge give way to honey, hazelnut and grilled almonds. Yum! Quality and attention to detail, from the vineyard to the consumer, are the hallmark of Gilles Noblet's Domaine de la Collonge. Noblet himself supervises all aspects of vinification and production, including bottling all of his wine at the domaine. It is no wonder this estate's wines are a cut above.----Merci infiniment, Monsieur Noblet.
Pouilly Fuisse: Pride of the Maconnais Sandwiched between the fabled Cote de Beaune to the north and Beaujolais to the south, the Macon is a green land of pastures and spectacular geological formations, a paysage that comprises high bluffs that shelter prehistoric sites and limestone-rich slopes that produce one of the world's prettiest and most eminently drinkable Chardonnay wines—Pouilly Fuisse. Without question, Pouilly Fuisse is the finest and most renowned wine of the Maconnais and one of the great white wines of Burgundy. Like all of Burgundy's finest white wines, Pouilly Fuisse is the result of the magic of Chardonnay and a superb "terroir" (soil, climate and exposure). Nowhere else in the dozens of Macon Villages does Chardonnay reach the height it attains in the four communes of Solutre, Fuisse, Vergisson and Chaintre that comprise the Pouilly Fuisse appellation. Although terroir certainly plays an important part in the quality of Pouilly Fuisse, the wine of this celebrated appellation probably owes as much to its proximity to the large market town of nearby Macon as it does its own inherent quality. The accessibility to nearby Macon has in the past two centuries afforded the growers of Pouilly Fuisse an outlet, as well as a strong local market for their wines. Ultimately, it is this distribution outlet that has sparked the supply and demand quotient that has afforded Pouilly Fuisse growers the capital to push their wines to higher limits. The worldwide demand for Pouilly Fuisse has allowed growers to purchase modern wine equipment, limit yields and practice "elevage" or barrel aging, all of which contribute to the overall quality of Pouilly Fuisse. At its best, Pouilly Fuisse is the quintessential aperitif: light, elegant and subtle with an abundance of flavor. In its youth, it is the most easily understood of the fine white wines of Burgundy. Although many critics believe Pouilly Fuisse should be consumed in its first three years of life when the beguiling floral and mineral tones speak of freshness, excellent examples from producers such as Gilles Noblet repay laying down, not unlike the more celebrated Chardonnay based wines to the north in Chablis, Chassagne-Montrachet and the surrounding Cote de Beaune.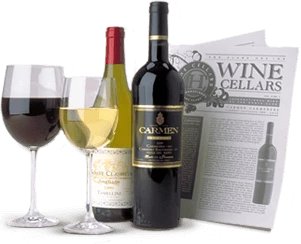 Enjoy Limited Production Estate
Bottled Wines
Discover limited production estate bottled wines such as Vergenoegd's internationally
acclaimed 2005 Cabernet Sauvignon, imported exclusively for our members.
DISCOVER OUR FOUR CLUBS