A classic Spanish red, the 1999 Dehesa La Granja is deeply colored, full-bodied and highly polished. Made from 100% Tempranillo grapes, the Dehesa La Granja was aged two years in new American oak barrels and then bottled unfiltered. Consequently, the wine is highly extracted, intense on the palate, and redolent with the aroma of sandalwood, spice and crushed black fruits. Each sip reveals another nuance of flavor and extended breathing time only helps disclose the ripe, voluptuous fruit that stands at the core of this complex wine. Certainly, further aging will improve this tour de force in winemaking, but only if you are disciplined enough to lay down a few bottles. After tasting the Dehesa La Granja, one has to wonder if old-style Bordeaux, which some old timers swear was more akin to the classic Spanish reds of today than its contemporary counterpart, ever tasted this good. If you were expecting Beaujolais or a soft innocuous quaff, guess again; this is "the real Fernandez." Enjoy it at traditional room temperature (62º - 68º F).
In Spain, it is traditional to serve robust reds with grilled meats, stews, and heady paellas, and, indeed, the 1999 Dehesa La Granja pairs well with such traditional fare. In fact, grilled homemade Italian-style sausage and spicy cassoulets are two of our perennial favorites with this wine. Lamb stew, venison, or a thick beef barley soup, served with crusty brick oven bread and a slice of cheddar cheese provide other beautiful marriages. A garlic and herb roasted rotisserie chicken provides another beautiful accompaniment to the Dehesa, as does a combination of marinated eggplant, zucchini, roasted red peppers, garlic and olive oil. Prime, aged beef is always a hit as well. Enjoy!
Dehesa La Granja Valdeguerena is the third and newest wine estate of Alejandro Fernandez of Ribera del Duero fame, whose Pesquera and Condado de Haza wine estates are among the finest in Spain. This latest venture is located on a 1,800 acre ranch that borders the Duero River in Zamora, just west of the Ribera del Duero. Beginning in the 17th century and for nearly two hundred years, La Granja Valdeguerena was a major wine producing estate, before it was converted to one of Spain's greatest bull fighting ranches in the 19th century. At an enormous expense and in his usual fastidious fashion, Alejandro Fernandez has resurrected and reconverted La Granja and its extensive 17th century cellar to their original vocation - the production of one of the Duero's finest wines. Since the restoration, an additional 300 acres of Tempranillo vines have been planted at La Granja on their own rootstock (due to the property's compact sandy soil that is resistant to phylloxera), which will supplement the old, un-grafted Tempranillo vines in the Guerena Valley that La Granja is presently using for the property's newest, full-bodied red. It is the likes of La Granja and Fernandez's other estate bottled wines that underscore the Renaissance in winemaking that has gripped Spain in the past decade - a rebirth which is poised to transform the potential of the world's third largest producer of wine into a veritable repository of outstanding and affordable treasures.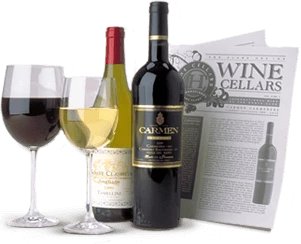 Enjoy Limited Production Estate
Bottled Wines
Discover limited production estate bottled wines such as Vergenoegd's internationally
acclaimed 2005 Cabernet Sauvignon, imported exclusively for our members.
DISCOVER OUR FOUR CLUBS