Isabelle Coustal continues her enviable string of success with Château Sainte-Eulalie's flagship cru, La Cantilène, which emanates from Minervois' most renowned terroir. The 2010 Château Sainte-Eulalie La Cantilène Minervois La Livinière evokes the greatness of the estate's profound 2008 and 2009 Les Cantilènes. The wine's deep, nearly impenetrable robe beckons the taster, but it's truly this Minervois' expressive set of aromatics and profound flavors that make it hard to resist. The scents and savors of wild berries, black fruits, herbs, roses and violets offer plenty for the senses to savor. But the most exciting element of this satisfying wine is its ability to evolve slowly and seductively with each successive sip. Layers of pure fruit garnished with herbs caress the mouth and make the thirsty tongue beg for more. Although still in the bloom of youth, the 2010 Château Sainte-Eulalie La Cantilène Minervois needs only thirty minutes of aeration before it begins to sing from the glass. Yet, our experience with each vintage of Isabelle Coustal's outstanding La Cantilène assures us that the best in this wine is still to come. As our panel tasters have so aptly noted over the years, La Cantilène drinks beautifully when young, yet it continues to take on weight and depth with just an additional year or two in bottle. Consequently, open a bottle now, decant it, and give it time to collect itself before serving at cool room temperature (60º-65º F). In addition, don't forget to lay an extra bottle or two down; you won't be disappointed. Salut!
Like all of Madame Coustal's La Cantilène offerings, the 2010 Château Sainte-Eulalie La Cantilène Minervois La Livinière was made to accompany the finest fare from France's most renowned chefs. La Cantilène is undeniably Madame Coustal's most prestigious wine and it is featured in a growing number of France's top restaurants. Roast quail, served with a savory wild mushroom sauce; roast leg of lamb, rubbed with garlic, olive oil, and Provencal herbs; and authentic Provencal cassoulet all get our nod to accompany Madame Coustal's delectable Minervois. However, one need not be a Cordon Bleu chef to highlight La Cantilène's many attributes. Simply prepared dishes made with chicken, beef, lamb, or pork won't steal the thunder from this superb Minervois. Traditional Mediterranean favorites made with beans or lentils pair admirably with Château Sainte-Eulalie's flagship wine, too, as do cheese and tomato laden dishes such as Eggplant Parmigiana and lasagna. Bon appétit!
Château Eulalie is the pride and joy of Laurent and Isabelle Coustal. The Coustals are originally from Bordeaux where Laurent still consults and makes wine. Together they have resurrected and restored the ancient Minervois vineyards surrounding Château Eulalie, including the domain's very old vines. They grow Syrah, Grenache, and Carignan, the three traditional and most important grape varietals of the Rhône Valley and neighboring Languedoc.
Isabelle Coustal is the winemaker and artisan in residence at Château Eulalie. She fashions several wines from old vines, including Plaisir d'Eulalie, a delicious, medium-bodied wine that is meant for early consumption, and this month's feature, La Cantilène, a profound, powerful single vineyard offering from what is arguably the greatest cru of the entire Languedoc. Both red wines spring from old vines from some of the Languedoc's most renowned terroirs. All of Château Eulalie's grapes are picked entirely by hand and the resulting wines are bottled unfiltered in order to preserve their freshness and rich, haunting flavors. After more than a decade of outstanding work at Château Eulalie, Madame Coustal has earned her reputation as one of Languedoc's top winemakers.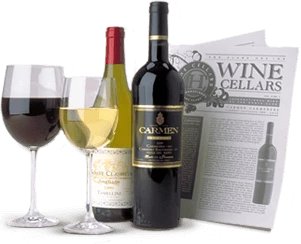 Enjoy Limited Production Estate
Bottled Wines
Discover limited production estate bottled wines such as Vergenoegd's internationally
acclaimed 2005 Cabernet Sauvignon, imported exclusively for our members.
DISCOVER OUR FOUR CLUBS