Ripe, sensuous and already eminently drinkable, the 2015 Château Rocher-Bonregard provides the ideal introduction to the wines of Pomerol. Deep ruby in color and highly aromatic, the 2015 Château Rocher-Bonregard offers ample evidence of the supremacy of the much lauded 2015 vintage in Bordeaux, especially in Pomerol, by offering up savory scents of blackberry, cassis, cedar, and loamy earth coupled with a velvety mouthfeel. On the palate, the 2015 Château Rocher-Bonregard remains round and expressive with ripe berry, dark chocolate, and woodsy tones, providing additional evidence of this diminutive property's acumen with Merlot and Cabernet Franc. Ripe, lush tannins lend balance, support the wine's fleshy fruit, and assure at least a decade of fine drinking. For optimal enjoyment of the youthful 2015 Château Rocher-Bonregard or any fine red Bordeaux, we strongly suggest at least 30 minutes of aeration before consuming at cool room temperature (60°-65° F). Santé!
Opulent, sensuous wines such as the 2015 Château Rocher-Bonregard Pomerol provide superb accompaniments to simple, well prepared dishes composed of the finest ingredients. For this reason, Château Rocher-Bonregard's 2015 Pomerol makes an ideal choice to serve at a dinner party. Plump roasted chickens or game hens served with wild rice or an onion and sage stuffing provide tasty accompaniments to this wine. Duck Breast or a bone-in veal chop prepared with a tasty brown sauce offers another delicious accompaniment. Roast beef, especially Prime Rib, affords yet another opportunity to showcase Château Rocher-Bonregard's wonderful Pomerol. When served with mashed potatoes, fresh green beans, and braised pearl onions, the meat and the wine form a bond that lasts until the bottle lies empty. For those disciplined souls who may at the end of a meal still have a bit of this tasty Pomerol in the glass, we suggest they drain those glasses in the company of a selection of French cheeses that include Cantal and Port Salut. Bon appétit!
Château Rocher-Bonregard owes its name to a gentleman named M. Rocher who created the property in 1880. Today, this diminutive property of only 6.5 acres is still being expertly run by the descendants of M. Rocher, the Tournier family.
Château Rocher-Bonregard is located in southern Pomerol, towards the edge of the Tailhas stream that separates Bordeaux's two most important Right Bank appellations, Pomerol and Saint-Émilion. The Tournier family also owns Château Rocher-Figeac in neighboring Saint-Émilion, thus producing two very fine, small production, classic Right Bank Bordeaux wines that offer tremendous quality as well as value.
Pomerol is the smallest of the great Bordeaux appellations, but what it lacks in size it makes up in prestige. Pomerol is home to Château Petrus, Bordeaux's most expensive and sought after wine, as well as other notable collectables such as Château Lafleur, Château Le Pin, and Vieux Château Certan whose quality put them in the highest echelon of Bordeaux wines in terms of both quality and price. Quality, individuality, and supply and demand all play their parts in the rush to own and consume the sensuous, hedonistic red wines of Pomerol. In fact, only red wine is grown and produced in Pomerol and nearly all of it is estate-bottled.
As one would expect, Pomerol estates are small and their productions miniscule in comparison to most other leading appellations. Terroir plays an important role, too, in advancing Pomerol's stature. Its soil is a combination of gravel, sand, and a rare blue clay that is rich in limestone. Pomerol also enjoys a reputation as the first of the great Bordeaux appellations to harvest. The ability to harvest early allows Pomerol to escape the dreaded fall storms that often plague Bordeaux. All of these attributes provide the perfect growing conditions for Merlot and Cabernet Franc, Pomerol's most important grape varietals. Small percentages of Cabernet Sauvignon and Malbec are also permitted varieties, but they constitute only a tiny percentage of the appellation's vines.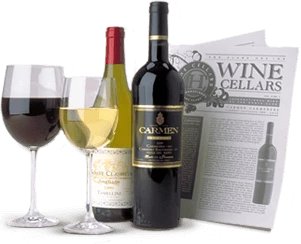 Enjoy Limited Production Estate
Bottled Wines
Discover limited production estate bottled wines such as Vergenoegd's internationally
acclaimed 2005 Cabernet Sauvignon, imported exclusively for our members.
DISCOVER OUR FOUR CLUBS