"Charming, round, soft, and pretty," were the adjectives most often heard uttered around the tasting table in conjunction with the lovely 2003 Château La Rose Tour Blanche. Indeed, the 2003 Château La Rose Tour Blanche is pretty, red Bordeaux. Within a ruby red robe and a medium body lies a balanced, distinctive, healthful wine that speaks of classic claret. Scents of wild berries, spring rains, and awakening woodlands permeate the nose; while, a hedonistic mélange of berries, deftly laced with traces of cinnamon and the assorted spices that haunt oriental bazaars, play upon the palate. As the La Rose Tour Blanche opens, the soft sweet smell of wood smoke and sizzling bacon can, also, be detected lurking in the background like remembrances of things past or a presage to the human need for comfort food. Like all claret (red Bordeaux wine) the 2003 Château La Rose Tour Blanche is best served cool (between 58°-68° F). Extended breathing time is not required, but we do suggest that the wine spend a few minutes in the glass before being consumed. Salut!
Although claret or red Bordeaux is not normally a wine that most people sit around sipping before dinner, the 2003 Château La Rose Tour Blanche may provide a notable exception. This wine's relaxed charm and hedonistic bent make it easy to consume on its own or double as an aperitif. Nevertheless, you will find that simple meals enhance the La Rose Tour Blanche, as they do nearly all fine red Bordeaux. In particular, cheeses, fruit, and smoked meats provide a nice venue in which to enjoy the savory 2003 La Rose Tour Blanche. Roast veal, pork tenderloin, chicken, and duck are also good choices, especially when served in a light gravy. Bon appétit!
Château La Rose Tour Blanche is testimony to just how good Petits Châteaux Bordeaux can be in the hands of careful, quality driven craftsmen. This property and the quality it achieved in the mercurial 2003 vintage, also, provide ample evidence of the importance of weather in determining the quality and style of every vintage in Bordeaux; the unusually torrid sun-drenched 2003 vintage in Bordeaux proved to be a boon to dedicated serious estates like La Rose Tour Blanche and a bane to the myriad of lackadaisical under performers that proliferate in all appellations of Bordeaux and at all levels of quality, including estate's with Grand Cru status. For Château La Rose Tour Blanche the 2003 vintage is their finest effort to date. Château La Rose Tour Blanche is owned and managed by the Milhade family, now famous in Bordeaux for their restoration of historic Bordeaux wine properties and their uncompromising devotion to the production of hedonistic, high quality, full-flavored Bordeaux wines. Over the last few decades, the Mihades have acquired a string of impressive Petits Châteaux, all of which perform at the top their respective appellations. Their success is no accident. The Mihades have upgraded the vineyards at each château and adopted the quality practices and expensive techniques that one normally finds only at the highest echelon of Classified Bordeaux Châteaux. Moreover, the Milhades are not afraid to exclude or declassify up to half of their crop at certain properties in order to fashion top-notch Bordeaux. Bravo! Vive la difference!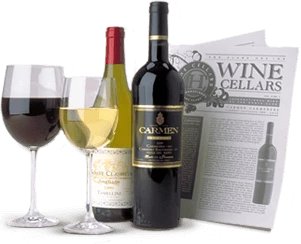 Enjoy Limited Production Estate
Bottled Wines
Discover limited production estate bottled wines such as Vergenoegd's internationally
acclaimed 2005 Cabernet Sauvignon, imported exclusively for our members.
DISCOVER OUR FOUR CLUBS