A classic Margaux, the 2002 Château du Courneau embodies elegance, breed, and good taste. It also possesses a deep ruby color and a haunting scent – the calling cards of the finest wines of Margaux and the bolsters behind the commune's legendary status among Bordeaux drinkers. As one panel member remarked: "The bouquet of this wine is worth the price of admission." Yet the 2002 Château du Courneau is not content to simply beguile the eye and the nose; it pleases the palate, too, with a symphony of subtle flavors. Deft touches of cassis, cedar, coffee, and dark chocolate all rise from the glass to delight the olfactory and seep almost surreptitiously into the patina of the wine. Unquestionably, this Bordeaux, like most Margaux wines, is all about balance and class. Consequently, if it is sheer power you are seeking, you would be wise to search elsewhere. Instead of mass, the medium-bodied 2002 Château du Courneau offers supreme smoothness and texture, which caress the mouth and enliven the senses. From start to finish, this child of Margaux is a delight to behold. For optimal enjoyment, we strongly suggest opening the 2002 Château du Courneau at least a half hour before serving, and then enjoying it for the next hour or more as it continues to unfold in the glass. We have on a number of occasions had this wine open for several hours, at which time it was still continuing to evolve. And, as one would expect, the Château du Courneau prefers cool room temperature (60°-66°).
Mature red Bordeaux (or claret, as the English might say) has the well-deserved reputation as "the quintessential dinner party wine," and we are inclined to agree, especially in the case of the 2002 Château du Courneau. Genteel, yet imbued with a wealth of flavor, this delightful Margaux provides the perfect accompaniment to fine cuts of meat, poultry and even small game. Like most fine red Bordeaux, the 2002 Château du Courneau prefers simple preparations of the highest quality. Roast chicken, pheasant, filet mignon, rabbit, and veal are some of our preferences with this delightful wine. Eschew heavy sauces in favor of natural juices or light, sprightly sautés, and the Château du Courneau will shine. Finishing a meal with some delicious Edam, Port Salut, or similar styled soft cheese provides another superb way to enjoy this engaging wine at its peak. Salut!
Château du Courneau is a stylish Margaux that is grown and produced at the legendary Château Haut-Breton Larigaudière. It is a tiny production each year of usually no more than 1,500 cases, which is snapped up in short order by savvy European customers, mostly in Belgium, Germany, Great Britain, and Switzerland. Château Haut-Breton Larigaudière is owned by the De Schepper-De Moor family, who in the past two decades has transformed the 15 hectare (38 acres) Haut-Breton Larigaudière into perhaps the finest Cru Bourgeois estate in Soussans. Soussans is one of the five favored Médoc communes entitled to bear the illustrious name Margaux. Château du Courneau is grown on gravel outcrops at Haut-Breton Larigaudière, and it is comprised of a classic Margaux cépage of Cabernet Sauvignon (63%), Merlot (31%), Cabernet Franc (4%), and Petit Verdot (2%). The wine is aged in small oak barrels, a high percentage of which are new each year. The resulting wine is both elegant and rich in the finest tradition of Margaux. Margaux The name Margaux conjures more images of greatness than any other appellation in Bordeaux, and none of those images is associated with the economical or ordinary. Indeed there is nothing commonplace about the wines of the Margaux appellation, nor would anyone, short of a billionaire, ever accuse the wines of Margaux of being inexpensive. Margaux is the largest and most sprawling of the great communes of the Médoc, encompassing a little over 2,800 acres. It is situated in the southern Médoc just downriver from the city of Bordeaux, which makes Margaux the nearest of the Médoc appellations to Bordeaux itself. In reality, the Margaux appellation includes five separate communes, each of which is entitled to bottle its wine as Margaux. Arsac, Cantenac, Labarde, Margaux and Soussans all qualify to bear the illustrious Margaux name. A classic, fragrant perfume and an elegant, supple style are what distinguish the wines of Margaux from the wines of other great Bordeaux communes. In addition, Cabernet Sauvignon rules the roost in Margaux, constituting up to 90% of the cépage in some Grand Vin like Château Margaux. Yet, in spite of the high percentage of Cabernet Sauvignon employed in the commune, the wines of Margaux nearly always retain an elegant suppleness that can be found nowhere else. At the same time, Margaux wines possess a true propensity for aging, which allows the finest wines of the appellation to develop tremendous complexity and texture – second to none – for many decades. Exemplary bottles of Château Margaux from such illustrious vintages as 1900 and 1921 still exist, and there is currently no shortage of lesser-known growths whose wines are worth seeking out after a decade or more in bottle.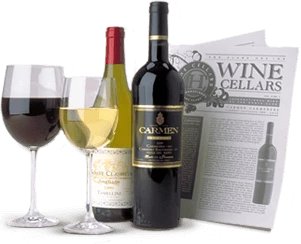 Enjoy Limited Production Estate
Bottled Wines
Discover limited production estate bottled wines such as Vergenoegd's internationally
acclaimed 2005 Cabernet Sauvignon, imported exclusively for our members.
DISCOVER OUR FOUR CLUBS