Deeply colored and scented with the fragrant smells of berries that have been infused with the subtle aroma of clean earth and forest woodlands, the 2001 Château Damase embodies all the elegance and charm for which true Merlot and honest red Bordeaux Supérieur are justly famous. Smooth, elegant, and juicy, the Château Damase is charm personified. Never hot or weighty, this uncomplicated claret slips down ever so easily, leaving a subtle clean aftertaste that beguiles the imbiber and begs for another sip, and then another, and then….well you get the picture. Consequently, you would be wise to have a second bottle on hand. W e suggest serving Château Damase at cool room temperature and that it be afforded at least 20-30 minutes of aeration. Even though the 2001 Château Damase is neither weighty nor closed upon opening, a little breathing time truly accentuates the charm as well as the flavor of this juicy claret. Enjoy!
The words simple elegance sum up both the 2001 Château Damase Bordeaux Supérieur and our choice of foods to accompany it. A rotisserie chicken or an herb-grilled breast of chicken provides an ideal background with which to highlight the Château Damase. However, for the more culinary adept among you, we heartily recommend Chicken Barigoule, a rotisserie fried chicken breast with braised artichokes, garlic, pearl onions, carrots, asparagus, and tomatoes – a simple but very elegant meal that showcases the finesse and subtlety of this medium weight claret. Most whites meats, including pork tenderloin, present other wonderful gastronomic opportunities with this superbly crafted Bordeaux Supérieur. Soft cheeses are another good bet. In fact, each time we tasted this wine, we liked it as much with food as without. Its forward easygoing personality was the only necessary accompaniment, so as you like it.
In resurrecting Château Damase, the Milhade family has done it again. They have transformed yet another under performing Bordeaux Supérieur property into a model of excellence. How is it that year after year some big named Bordeaux properties with plenty of capital, an excellent terroir, and a fine reputation to boot turn out wines of marginal quality at best; while others like Château Damase and the string of first rate Bordeaux estates under the Milhade umbrella consistently outperform their more heavily marketed neighbors? The Milhade family is well known in Bordeaux for their loving restoration of historic Bordeaux wine properties and an uncompromising devotion to the production of hedonistic, high quality, full-flavored Bordeaux wines. In addition, they have adopted quality practices and techniques that are normally found only at the highest echelon of Classified Bordeaux Châteaux. Moreover, the Milhades are not afraid to exclude or declassify up to half of their crop at certain properties in order to fashion top-notch wine. Named after Damase Milhade, the founder and forbearer of this splendid house, Château Damase is the smallest of the Milhade estates – a mere 22 acres. This estate is also unique in that all of its vineyards are planted to Merlot, a rarity in Bordeaux, which means the blend or cepage of Château Damase is always 100% Merlot.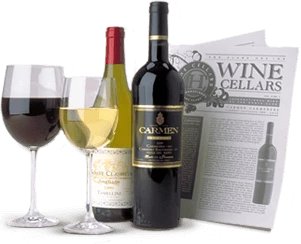 Enjoy Limited Production Estate
Bottled Wines
Discover limited production estate bottled wines such as Vergenoegd's internationally
acclaimed 2005 Cabernet Sauvignon, imported exclusively for our members.
DISCOVER OUR FOUR CLUBS