Upon tasting the 2005 Château Barreyre, one panel member uttered: "If this is the Silver Medal winner at the concours, I sure would like to meet the Gold Medal recipient." Later, we did taste the Gold Medal beneficiary, and guess what? We liked the Château Barreyre better. The 2005 Château Barreyre displays a deep Margaux like robe and a pronounced bouquet of blackberry, cedar, kirsch, and forest woodlands that are hard to resist. On the palate, the Château Barreyre comes across as medium-bodied, but plush. It displays plenty of berry fruit, good ripe tannins, and a long balanced finish. Succulent and almost creamy, even at the tender age of two, this is what good petit château Bordeaux is all about. Yet, the best of this wine is still to come; the 2005 Château Barreyre is still in its infancy and will continue to take on weight and improve in bottle in true Bordeaux fashion for at least four or five more years, and then offer fine drinking pleasure for up to five more years. Anticipated maturity: 2009-2015. Enjoy!
Young red Bordeaux is rarely the first wine one reaches for to just sit around and sip. However, with a little breathing time, the 2005 Château Barreyre is a definite exception to the rule. It pairs nicely with a cold night and a clean glass. However, the ultimate glory of good red Bordeaux is how it graces the table and elevates delights of the kitchen. One need not be elaborate when serving red Bordeaux, but Bordeaux does have an affinity for simple, well prepared foods. Loin lamb chops; prime rib of beef; whole roasted chickens with a savory sage stuffing; and tender veal chops, grilled slowly to perfection and topped with mushrooms and a blackberry reduction sauce are just a few of our favorite dishes with the 2005 Château Barreyre. Midweek staples do fine with this wine, too. The Château Barreyre is equally comfortable at an elegant dinner party as it is with a mid-week meatloaf, served on a bare kitchen table. So, as you like it!
Château Barreyre is evidence of just how fine many of Bordeaux's smaller, lesser known estates called petits châteaux can be. It is, also, ample testimony to the greatness in Bordeaux of the much heralded 2005 vintage. A twenty-two acre property with a view of the Gironde and the nearby port of Macau, Château Barreyre actually lies within the Médoc. It is in fact quite close to Margaux. Yet, on account of its proximity to the river, Château Barreyre is only entitled to the appellation Bordeaux Supérieur – a boon to savvy consumers looking for bona fide Bordeaux at an affordable price. Château Barreyre is an historic property with an authentic 18th century château. The château was constructed in 1774 by Nicolas Barreyre, but the cultivation of the vine on the property dates back even further. The Barreyre family is a prominent Bordelais family of bourgeois origin, which may explain why the estate weathered the French Revolution and remains within the family, even until this day. Presently, the viticultural excellence at Château Barreyre is being guided by winemaker Claude Gaudin. Under Gaudin's watchful eye, Château Barreyre has enjoyed considerable success. The vineyard practices a very close plantation of its vines and extracts extremely low yields. In fact, its yield per hectare is considerably less than that of many of Bordeaux's classified growths, which cost three times the price. These factors contribute greatly to the quality of wine produced at the château. On average, the cépage or blend is typically 50% Merlot, 40% Cabernet Sauvignon, and 10% Petit Verdot, which is similar to that of several nearby Margaux properties. However, due to nearly perfect ripening conditions for Cabernet Sauvignon, the final blend of the 2005 Château Barreyre contains more Cabernet than usual, which should allow the wine to age beautifully for up to a decade or more.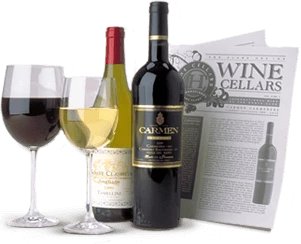 Enjoy Limited Production Estate
Bottled Wines
Discover limited production estate bottled wines such as Vergenoegd's internationally
acclaimed 2005 Cabernet Sauvignon, imported exclusively for our members.
DISCOVER OUR FOUR CLUBS