A match for the best of Sancerre and Pouilly-FumÉ, the 2005 Blondeau Menetou-Salon sings a sensual, sophisticated ode to Sauvignon Blanc. The pleasure begins with the wine's sunny glow and continues through to a long satisfying finish. Moreover, in scent and savor the wine captures all the sensual, grassy, herbal goodness that Loire Valley Sauvignon Blanc is famous for. This Menetou-Salon has it all: a pinch of gooseberry, a slice of grapefruit, some melon, a touch of herb, fresh mown grass, and a dollop of quince – all of which are nicely integrated and imbued with a smooth, sophisticated feel. In short, one can find the best of Sauvignon Blanc in this very fine Menetou-Salon. We suggest giving this racy white wine a good chill (40°-45°) and then enjoying it with a few good friends.
When confronted with soy sauce, wasabi, and ginger, most dry wines turn to water or worse – steel. However, the 2005 Celestin Blondeau Menetou-Salon is the perfect foil for such condiments, which makes it our first choice with sushi, California and Dragon Rolls, and other assorted Asian delicacies. Although some would say that summer and Sauvignon Blanc were made for each other, one can easily re-create the halcyon days of summer by the shore at any time of the year with some fresh seafood and a bottle of the 2005 Blondeau Menetou-Salon. Clams, crab, lobster, mussels, oysters, and shrimp, prepared just about anyway you can image; and thick filets of halibut or tuna, grilled to perfection over a charcoal fire, provide memorable accompaniments to the Celestin Blondeau Menetou-Salon. We have immensely enjoyed this wine, too, as an aperitif or as the opening act to a fine dinner with family and friends. SalutÉ!
Celestin Blondeau is owned by the Fournier family, long time growers and producers of Sancerre. Like many of the better growers in Sancerre, the Fourniers have expanded their holdings to include Menetou-Salon because of the quality of the appellation's outstanding terroir and proven track record for fashioning exceptional Sauvignon Blanc. Begun in 1950 with just over 10 acres in Sancerre, the Fournier holdings have grown to more than 66 acres and now include prime vineyards in nearby Pouilly-FumÉ as well as Sancerre and Menetou-Salon. The emphasis is on quality and producing the area's finest Sauvignon Blanc. Menetou-Salon Menetou-Salon is an ancient vineyard area along the south bank of the upper reaches of the Loire River in central France. This small appellation of just over 1000 acres was once the personal vineyard of Jacques Coeur, the erudite 15th century banker, councilor and treasurer to King Charles VII of France. Since the 19th century Menetou-Salon has had its own syndicate, and more recently the appellation has expanded and undergone a renaissance in quality. Today, Menetou-Salon is best known for its fragrant, sophisticated white wines, which resemble those of the nearby appellations of Sancerre and Pouilly-FumÉ. Sauvignon Blanc is the most important grape variety in the appellation. As an appellation Menetou-Salon encompasses ten tiny communes, including Menetou-Salon itself. The best vineyards sit upon a bed of limestone that dates to the Upper Jurassaic Period. This unique terroir is known as kimmeridgien. Although most renowned for its white wines, Menetou-Salon devotes as much as 40% of its production to red wines, most notably Pinot Noir. Quality is uniformly high, due in no small part to the limestone rich soil of the region and a legion of dedicated growers and winemakers who insist upon pushing the envelope on quality.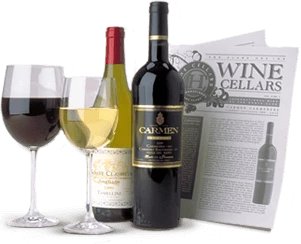 Enjoy Limited Production Estate
Bottled Wines
Discover limited production estate bottled wines such as Vergenoegd's internationally
acclaimed 2005 Cabernet Sauvignon, imported exclusively for our members.
DISCOVER OUR FOUR CLUBS