Cantina del Taburno's 2012 Greco struts its stuff from the moment it's poured. To our mind, it's the finest Greco to date from this top notch winery. This wine exhibits Greco's attractive golden color and a scintillating aroma of spring flowers and stone fruits, along with a fine cache of spice that adds length and depth to the wine's palate appeal as well as its aromatics. In typical Greco fashion, the 2012 Cantina del Taburno unfolds slowly in the glass, revealing bright fruit flavors, excellent minerality, and a vibrancy born of the Campanian sun and the soft breezes that imbue the best wines of the Amalfi Coast with a freshness that speaks of the sea. Enjoy this succulent white wine at cool cellar temperature or well chilled. Most of us preferred the wine between 40°- 50° F, where we were able to fully enjoy the subtle beauty of Greco, while others enjoyed it icy cold right out of the cold box, so as you like it.
In Campania, seafood constitutes the preferred accompaniment to the Amalfi Coast's finest white wines, and the 2012 Greco from Cantina del Taburno can rightly lay claim to be one of the region's best. For starters, consider pairing this Greco with lightly fried calamari, mussels marinara, or seared sea scallops. As a main course, pan seared flounder or rock fish over a napoleon of Portobello mushrooms, fried green tomatoes, roasted beets and spinach sautéed with garlic and topped with goat cheese provides a tasty companion to Taburno's Greco. Another worthy accompaniment is pan seared halibut with sushi tuna and prosciutto wrapped asparagus over risotto cakes stuffed with mozzarella cheese, cherry tomatoes and basil. Fish stews such as Bouillabaisse and its Italian counterpart Cioppino pair admirably with this Greco, too. And for those who prefer anything but seafood, Duck Confit prepared with caramelized onions offers a tasty alternative. Enjoy!
Cantina del Taburno is a winery we have watched grow and mature over the years. Quite a few years ago when our tasting panels first encountered the wines of Cantina del Taburno, we found the estate's wines to be solid and generally well made, but not nearly so polished as they appear today, nor were they at the time up to taking on the top varietals emanating from Campania's finest properties. Nevertheless, we continued to taste many good offerings from this winery. And to Cantina del Taburno's credit and our delight, we soon discovered how serious this 300 member consortium had become about fashioning top notch wine. The folks at Cantina del Taburno have been pushing the envelope on quality with each successive vintage, and guess what? Their wines have come of age, and many of the winery's offerings now compete with the finest out there, and at a cost that won't damage one's retirement account. Good news for savvy consumers!
Cantina del Taburno is owned and managed by the 300 viticulturists associated with the agricultural Consortium of Benevento. The Consortium was founded in 1901 in order to improve the agricultural development of the Sannio region of Campania. The cantina's winery was built in 1972 and all of the grapes grown by the Consortium's viticulturists are vinified at the cantina in small lots, all of which hail from a myriad of vineyard plots that are farmed sustainably using organic fertilizers and minimal SO2. In addition, Cantina del Taburno partners with the University of Portici (Naples) with an on-site analysis laboratory as well as a laboratory for micro-vinification in order to consistently improve quality. Students work on site and use the facility to conduct research. No doubt, this work has helped Cantina del Taburno become the winery it has long aspired to be and earned it the following accolade from Wine Advocate: "Cantina del Taburno is one of Campania's most promising estates…The top wines compete with the best being made anywhere."
As one would expect from a quintessential Campanian enterprise, Cantina del Taburno specializes in producing wines from traditional and indigenous varietals, most notably Greco, Falanghina, and Fiano for white wines and Aglianico for Campania's flagship red.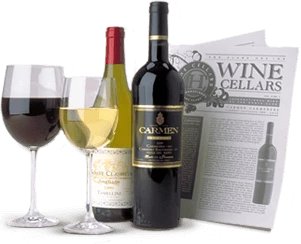 Enjoy Limited Production Estate
Bottled Wines
Discover limited production estate bottled wines such as Vergenoegd's internationally
acclaimed 2005 Cabernet Sauvignon, imported exclusively for our members.
DISCOVER OUR FOUR CLUBS