The 2007 Canneto Rosso di Montepulciano is traditional Rosso di Montepulciano: it is deep purple in appearance and from all indications a wine produced for the discriminating palate. Earthy, flamboyant, juicy, and highly scented, Canneto's 2007 Rosso di Montepulciano qualifies as hedonism in a glass. However, like all fine, young Tuscan reds, this wine begs for time to breathe. Allow it thirty minutes or more to open and gather its forces. With time to repose in the glass, the 2007 Canneto Rosso di Montepulciano provides the modern world a rare glimpse at noble Rosso di Montepulciano – a wine with a profound aroma of scented woodlands, violets, and roses. And on the palate, this wine sings of mature red and black fruits, ripe for picking. Fold in hints of truffle and chocolate in a velvety format and the 2007 Canneto Rosso di Montepulciano is hard to put down. In fact, several panel members nearly excommunicated another when he attempted to drain a bottle, without offering to share its contents with the rest of the panel. Sacrilege! Shame, shame, shame!
If nothing else, we highly suggest that you share the 2007 Canneto Rosso di Montepulciano with other oenophiles. So phone a friend or two, and serve this classic beauty with traditional Tuscan specialties – a time honored cuisine that so deftly marries elegance to rusticity. Canneto's Rosso is the perfect match for Ribollita, the hearty, country bread and bean soup that remains a staple in rural Tuscany. Tortellini, stuffed with veal, herbs, Porcini mushrooms, and the finest hard Parmesan or Pecorino cheese provides another excellent companion to this wine. Veal or lamb Osso Bucco, served over creamy polenta; and roasted chicken or game birds, accompanied by roasted potatoes infused with garlic, onion, and herbs, offer excellent accompaniments to this classic Tuscan red, too. Enjoy the 2007 Canneto Rosso at cool room temperature now and for the next several years. Buon Appetito!
The Azienda Agricola Canneto stretches across the western slopes of the striking Tuscan hill town of Montepulciano, in full view of the renaissance church of Madonna di San Biagio. This renowned estate has enjoyed a long tradition of wine making. However, since its purchase in 1987 by the current Swiss owners, the Canneto property has been completely restored, and more importantly the Vino Nobile and Rosso di Montepulciano that now flow from its barrels are authentic, traditional wines that reflect the greatness of Montepulciano's terroir. The quality quotient at this winery should come as no surprise as everything at Canneto is done with great respect for tradition and with the utmost attention afforded to producing exceptional Vino Nobile and Rosso di Montepulciano in the classic style. And as one would expect, Canneto's vineyards and facilities are meticulously maintained; the new wine cellar is kept scrupulously clean and each vine and olive tree is pruned to perfection – the clearest reflections of the noble elixirs that bear the Canneto name. The Canneto estate encompasses some 106 acres, of which only 44 acres are planted with vines. Approximately 33 acres are registered for Vino Nobile. The vines are grown on moderately heavy, pebbly marl between 1,100 and 1,300 feet above sea level. Moreover, nearly all the vines are raised on southwest facing slopes, which affords them great sun exposure and full ripening. A sizeable portion of the rest of Azienda Agricola Canneto is devoted to the cultivation of olives for extra virgin olive oil. Today, Canneto's wines are available to only a select few as supply is very limited and demand great.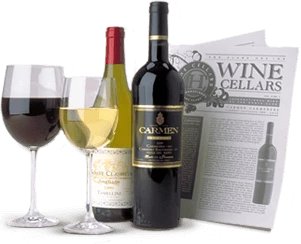 Enjoy Limited Production Estate
Bottled Wines
Discover limited production estate bottled wines such as Vergenoegd's internationally
acclaimed 2005 Cabernet Sauvignon, imported exclusively for our members.
DISCOVER OUR FOUR CLUBS