Like ambrosia, the 1999 Hunold Pinot Gris is packed with the scents and flavors of ripe, luscious fruit and a waft of the Orient. Bordering on the exotic, this Pinot Gris combines overt fruit and spicy mineral tones, with barely a hint of sugar. Enjoy it chilled.
Alsatian ham served with sauerkraut, caraway and spiced apples or just about any other traditional regional fare makes a terrific accompaniment to the Hunold Pinot Gris. In Alsace, all types of sausages, highly flavored vegetable dishes and even foie gras are enjoyed with Pinot Gris. In an eclectic vein, sesame chicken, shrimp tempura, herb-encrusted fish and most lightly spiced Asian dishes provide natural foils to Pinot Gris. Recently, both sea bass and a tuna steak prepared with a spicy (but not hot) ginger sauce have given us great pleasure in the accompaniment of the Hunold Pinot Gris. A votre sante!
Bruno Hunold is one of a number of up and coming grower/producers in Alsace, France's most romantic yet, least know wine regions. Blessed with fine weather and picture perfect scenery, Alsace rarely receives the accolades it deserves, either for its wine or its inherent beauty. Like most of Alsace's premier producers, Hunold cultivates all of the appellation's major white varietals: Pinot Blanc, Riesling, Pinot Gris and Gewurztraminer. He also bottles an excellent Crémant d'Alsace, the Alsatian equivalent to Champagne. Offering outstanding quality for value, Hunold has quickly established himself in the domestic and international markets where his wines are highly touted. Although its wines remain relatively unknown to many in America and an enigma to others, Alsace enjoys the highest average quality of any major white wine appellation in France. Its centuries old traditions coupled with modern equipment and many knowledgeable, quality-oriented growers make Alsace a treasure chest of flavorful, personality-filled wines, nearly all of which are white.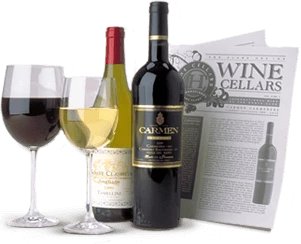 Enjoy Limited Production Estate
Bottled Wines
Discover limited production estate bottled wines such as Vergenoegd's internationally
acclaimed 2005 Cabernet Sauvignon, imported exclusively for our members.
DISCOVER OUR FOUR CLUBS