Chardonnay is always the toughest wine on which to reach a consensus and that remains true for our tasting panels as well. Everybody has his or her own idea of what Chardonnay should taste like and there's usually a lot of spirited debate and many rejected wines, so I was delighted and relieved when the 2013 Boschendal Chardonnay came to table and the following comments began to fly: "Wow, this is good." "I usually don't like Chardonnay but this one I really like. Can I have some more." "This wine could easily sell for $25.00 a bottle, but I bet it costs more . . . it's so good." And these were just a few of the accolades bestowed upon the 2013 Boschendal Chardonnay. Whether it is the bright glint of sunshine that shines through the color of the wine, the wine's bold aromatics that combine tropical fruit, lemon zest, cinnamon, creamery butter and nutmeg or the wonderful spice infused Chardonnay fruit flavors that caress the mouth, we all liked it. A lot! Although rich in fruit, Boschendal's 2013 Chardonnay retains wonderful acidity and comes across as supremely balanced and long on the palate. And while fermentation is completed on the lees and 80% of the wine is matured in French oak for 9 months (20% in 1st- and the balance 2nd-, 3rd- and 4th-fill barrels), the wine happily never succumbs to the oak. Instead, oak accentuates and frames the wine, but it allows the wine's perfectly ripe Chardonnay fruit to shine through. Enjoy this beautiful Chardonnay moderately chilled, preferably around 45°-50° F.
Many Chardonnay drinkers will want to enjoy the 2013 Boschendal Chardonnay on its own or as an aperitif, and some in our panel certainly did. However, most of us saved some of the wine to enjoy with food, most notably fish, shellfish, poultry and soft cheeses. And we are glad we did. Several tasty accompaniments include Almond Chicken Salad, Maryland Style Crab Cakes, and Roast Turkey with Bread, Onion and Sage Stuffing. Boschendal's Chardonnay also provides good companionship to Fettuccine Alfredo, Pasta Primavera, and nearly any pasta dish with a rich creamy sauce. Salmon and scallop dishes offer additional winning combinations with the 2013 Boschendal Chardonnay.
If you have never spent time on the Western Cape of South Africa it is difficult to imagine just how beautiful, even captivating, are the wine lands of South Africa. The mountains soar high into the distilled, rarified air and stand majestic above carpets of the most splendid green vineyards and photogenic vistas imaginable that no postcard can replicate. It is amid these wine lands in the Drakenstein Valley, below towering mountains near Franschhoek that Boschendal was founded in 1685.
Little is known of Boschendal's original owner, except that he was a French Huguenot named Jean Le Long and that Boschendal was one of the earliest farms and vineyards in the valley. Le Long sold the farm to fellow Huguenot Abraham de Villiers in 1715. Abraham and his brother Jacques, who subsequently acquired land that is still part of the estate, are credited with giving life to the dynasty that is Boschendal today. De Villiers family members presided over Boschendal until 1879. Afterwards, the estate passed through the hands of many owners, and like all of the wineries in South Africa, suffered the devastating effects of phylloxera. Fortunately, the historic Boschendal property was saved by Cecil Rhodes, DeBeers, and a succession of businessmen who refurbished the Manor House and began successful fruit farming, which continued until Boschendal was taken over by another group of investors in the 1960s who replanted the vineyards and re-opened the winery.
Today, Boschendal produces a myriad of wines that include the estate's 1685 Chardonnay (this month's feature); Shiraz; S&M, a delicious but not at all sadistic or masochistic Shiraz Mourvèdre blend; Sauvignon Blanc; Pinot Noir; and several of South Africa's finest sparkling wines. Since 2003, Boschendal has been dedicated to South Africa's Sustainable Development Initiative and has formed the Boschendal Treasury Trust with long-term benefits for the community and the surrounding valley. Boschendal is committed to the conservation, preservation and restoration of the area's environment by implementation of biological farming practices that promote a habitat of biodiversity both in the vineyards and surrounding area. Such initiatives have not only made Boschendal a leader in sustainable agriculture, they have helped propel Boschendal to the upper echelon of South African wine producers.
In the past decade, Boschendal has garnered copious awards for its wines, including awards from the International Wine and Spirits Competition, which in 2004 named Boschendal as South African Wine Grower of the Year, and Decanter magazine and other leading wine publications.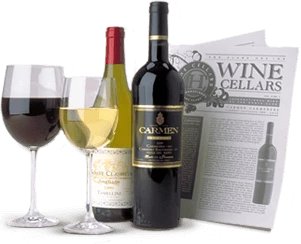 Enjoy Limited Production Estate
Bottled Wines
Discover limited production estate bottled wines such as Vergenoegd's internationally
acclaimed 2005 Cabernet Sauvignon, imported exclusively for our members.
DISCOVER OUR FOUR CLUBS