Angel Rodriguez continually fashions one of Spain's most compelling white wines. And with each successive vintage, this humble farmer pushes the envelope on quality. The 2012 Martinsancho is yet another profound Verdejo. It sports its usual sun splashed robe and plenty of alluring aromatics. An amplifying bouquet of apricot, citrus, spring flowers, minerals, and liquid stones gently waft from the youthful 2012 Martinsancho. And as always, the purity and sensual appeal of Martinsancho appear in every sip, to the point where the wine becomes almost spellbinding. But it's not because the wine is big or bold: it's the freshness and precision in Martinsancho that make it so seductive. A purer, more natural white wine would be impossible to find. No wonder wine critic Robert Parker Jr. once made this comment about Martinsancho: "This is the best dry white table wine I have tasted from Spain". . . and we are pleased to add that the best has just gotten even better . . . again! Enjoy the outstanding 2012 Martinsancho, moderately chilled (40º-45º F).
The 2012 Martinsancho Verdejo, like its predecessors, needs no accompaniment to shine; its purity and individuality speak volumes on their own. Nonetheless, great food enhances great wine and vice versa, so we suggest doubling the pleasure of your visit with the 2012 Martinsancho Verdejo with some well chosen dishes. Some of our favorite pairings with Martinsancho include tapas, hors d'oeuvres, smoked salmon with capers, various kinds of white fish, shellfish, poultry, and paella, providing the paella is not too highly charged. In addition, we highly recommend serving grilled red snapper, rock fish, sea bass, or tilapia with Martinsancho. Jamon Iberico and ripe honeydew mellow wrapped with prosciutto make good companions, too. Better still, why not have a party, invite some new acquaintances, and serve the 2012 Martinsancho as your opening act? We can almost guarantee that after the first bottle of Angel Rodriquez's magical Martinsancho Verdejo you will have made many new friends. Enjoy!
On a recent trip to Spain, we had the opportunity to visit quite a few iconic wineries and spend time tasting extraordinary wines with the people behind those magical potions. However, one particular visit holds a special meaning for us; a visit to Angel Rodriquez and his beloved Martinsancho vineyard were the fulfillment of a promise and constituted a sort of pilgrimage. Why? We had always thought that the man and the story behind Martinsancho were as intriguing as the property's wonderful wine, and we're happy to report that we all left Angel Rodriquez's company in complete awe of this gracious, humble, hardworking gentleman.
Angel Rodriguez and the emergence of Rueda as the most prestigious still white wine-producing region of Spain are synonymous. Angel's story is the story of a unique grape called Verdejo. Although Verdejo is one of only a handful of truly noble Spanish white grape varietals, Verdejo was in serious danger of extinction by the early 1970s due to the pervasive planting of more prolific native varietals such as Viura and Palomino and the introduction of international favorites such as Chardonnay. Through his loving refusal to uproot his ancient 17th century vineyard called Martinsancho, Angel Rodriguez saved the shy bearing, thick-skinned Verdejo from extinction.
The original majuelo or 17th century vineyard of Martinsancho is less than two acres of gnarled, ungrafted vines, preserved in isolation as a museum of pre-phylloxera viticulture and a continuing source of undisputed varietal authenticity. Once considered an anachronism and an economic liability, nurseries throughout Europe now treasure the Martinsancho vineyard and its beloved Verdejo for the vine cuttings it provides and the legacy it has preserved. Yet, forty years ago no one seemed to care about this old vineyard with extremely low yielding vines; in fact, few had even heard of Martinsancho's existence. Besides, Verdejo was not deemed profitable enough then by most experts to preserve, let alone grow, despite the vine's noble pedigree and the undisputed quality of the wine it produced. Yet, in spite of the prevailing pressure and "expert advice" to uproot the old vineyard, Angel Rodriguez preserved it, and then undertook the near impossible and what many have called sheer lunacy: he re-grafted a vineyard by hand onto 25 acres of premier land, using Verdejo cuttings from the Martinsancho vineyard.
Subsequently, other Rueda growers have planted Verdejo with the help of Angel Rodriguez, to the point that today this shy bearing vine is once again the leading white grape varietal in Rueda and one of Spain's most important grape varieties.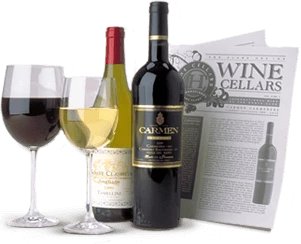 Enjoy Limited Production Estate
Bottled Wines
Discover limited production estate bottled wines such as Vergenoegd's internationally
acclaimed 2005 Cabernet Sauvignon, imported exclusively for our members.
DISCOVER OUR FOUR CLUBS