For close to four decades Alejandro Fernández has been dazzling the world of wine with an unbroken string of savory, sophisticated Tinto Pesqueras. And once again Spain's "Master of Tempranillo" has fashioned in 2006 a Tinto Pesquera worthy of his name. Although a bit reticent upon release, the 2006 Tinto Pesquera has blossomed into a polished, sophisticated wine of grace and charm. Each time we taste this wine it reveals greater length and depth. Richly robed in ruby and purple, this top notch Ribera del Duero offers up a splendid olfactory of blackberry, blueberry, currant, coffee, and fragrant woodlands. Perhaps even more impressive is that the wine's aromatic profile wells up on the palate and seeps into a smooth, balanced body to totally captivate the tongue. Ripe tannins keep the fruit and spice in check and set the stage for this Tinto Pesquera's expansive finish. Although quite easy and enjoyable to drink now, the 2006 Tinto Pesquera will benefit considerably from another year or two in bottle. For near term consumption, we suggest letting this enticing Ribera del Duero breathe for thirty minutes or more in a decanter, or better still give it as much time to breathe as your patience and thirsty throat will allow. And if at all possible, serve the 2006 Tinto Pesquera cool (59º-66º F). Enjoy!
From its inception, Tinto Pesquera has constituted one of the world's great dinner party wines, and even in its youthful state the 2006 Tinto Pesquera can easily hold court at table with haute cuisine and almost everything else for that matter. Some of our favorite meals with this quintessential Ribera del Duero include Duck Breast, prepared with either a refined blackberry or cherry sauce; a thick herb encrusted Veal Chop, accompanied by a mushroom risotto; or Quail or Squab in puffed pastry. Each makes for a memorable accompaniment. However, the 2006 Tinto Pesquera is no snob. A grilled sirloin steak with a bit of barbecue rub makes an equally pleasing accompaniment. In fact, good down home cooking won't do any harm to the 2006 Tinto Pesquera, either. And if you are stuck, just remember that all one really needs to enjoy Tinto Pesquera is a good clean glass. Yet, beware! The charming 2006 Tinto Pesquera goes down ohhh so easily, almost too easily, that one forgets that Pesquera packs a punch. Besides, it's no fun to have an empty bottle just as dinner is being served.
The original Pesquera bodega was founded in 1972 by Alejandro Fernández, a living icon of modern Spanish wine and the most famous name in Ribera del Duero. When Fernández founded Pesquera, the Ribera del Duero was known as the home of Spain's single greatest wine, Vega Sicilia, but of little else in the way of viticulture. In the early 1970's sheep grazing and sugar beet production were the extent of the region's agronomy. Consequently, Alejandro Fernández changed the face of Ribera del Duero when he began Pesquera, a patch work of biodynamic, low yield, wire trained vineyards that comprise all the important soil types of the region, including a locally rare gravel deposit. Nearly 500 acres are now under cultivation at Pesquera, nearly all of it devoted to Tempranillo – Ribera del Duero and Spain's most important red grape varietal. The founding and subsequent acclaim that Pesquera has garnered among critics and consumers, not to mention the impact this estate has had on Spanish viticulture as a whole, are in themselves remarkable accomplishments. However, Alejandro Fernández's vision of creating great Tempranillo wines and restoring Spanish viticulture to its rightful place of honor in the world has not stopped with Bodegas Pesquera or even within the confines of the Ribera del Duero appellation. Fernández has founded three other outstanding estates: Condado de Haza, a splendid south facing slope of vines along the Duero; Dehesa La Granja, a 1,800 acre ranch in nearby Zamora; and El Vinculo, the finest example of old vine Tempranillo in Toro – one of Spain's least known but potentially rich viticultural areas. All of these properties specialize in the production of pure, natural wines from the finest Tempranillo vines. Moreover, each of these properties now fashions the flagship wine in its respective appellation. One would expect nothing less from Alejandro Fernández, the "Master of Tempranillo" and the father of modern biodynamic viticulture in Spain.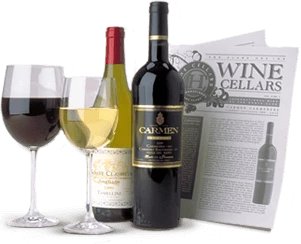 Enjoy Limited Production Estate
Bottled Wines
Discover limited production estate bottled wines such as Vergenoegd's internationally
acclaimed 2005 Cabernet Sauvignon, imported exclusively for our members.
DISCOVER OUR FOUR CLUBS