Smooth, smooth, smooth . . . the suave, sophisticated 2003 Tinto Pesquera just rolls off the tongue, caresses the mouth, and fills the senses. This medium bodied beauty is already a pleasure to drink, as it offers a cornucopia of scents and savors for the discerning palate: ripe textured Tempranillo fruit, chestnut, violet, and smooth sandalwood like flavors pour from the glass and delight the thirsty throat. Although it is the most approachable young Tinto Pesquera in recent years, the forward, tasty 2003 will undoubtedly improve further in bottle with additional bottle age. Opened and allowed to breathe for nearly four hours at our last tasting, the 2003 Tinto Pesquera continuously gained complexity and silken texture as it unfolded graciously in the glass with each sip and savor, yet the wine drank beautifully from the moment the cork exited the bottle. Consequently, we suggest allowing this outstanding Ribera del Duero as much time to breathe as your patience and thirsty throat will allow, but as you like it!
A sophisticated dinner party wine, the 2003 Alejandro Fernández Tinto Pesquera will accompany haute cuisine as easily as good down home cooking. We like serving this quintessential Ribera del Duero with Duck Breast, prepared with either a refined blackberry or cherry sauce. A thick herb encrusted Veal Chop, accompanied by a mushroom risotto, provides another sophisticated companion. However, lest you think the 2003 Tinto Pesquera is a snob, a plain grilled sirloin steak with a bit of barbecue rub makes an equally pleasing accompaniment. In fact, the 2003 Tinto Pesquera needs very little to shine, other than a good clean glass. Nonetheless, it is a hedonistic offering that almost demands to be shared with company, and at a splendid table. Enjoy!
The original Pesquera bodega was founded in 1972 by Alejandro Fernández, the living icon of modern Spanish wine and the most famous name in Ribera del Duero. When Fernández founded Pesquera, the Ribera del Duero was known as the home of the nation's single greatest wine, Vega Sicilia, but to little else in the way of viticulture. In the early 1970's sheep grazing and sugar beet production were the extent of the region's agronomy. Consequently, Alejandro Fernandez changed the face of Ribera del Duero when he began Pesquera, a patch work of biodynamic, low yield, wire trained vineyards that comprise all the important soil types of the region, including a locally rare gravel deposit. Nearly 500 acres are now under cultivation at Pesquera, nearly all of it devoted to Tempranillo – Ribera del Duero and Spain's most important red grape varietal. The founding and subsequent acclaim that Pesquera has garnered among critics and consumers, not to mention the impact this estate has had on Spanish viticulture as a whole, are in themselves remarkable accomplishments. However, Alejandro Fernandez's vision of creating great Tempranillo wines and restoring Spanish viticulture to its rightful place of honor in the world has not stopped with Bodegas Pesquera or even within the confines of the Ribera del Duero appellation. Fernandez has founded three other outstanding estates: Condado de Haza, a splendid south facing slope of vines along the Duero; Dehesa La Granja, a 1,800 ranch in nearby Zamora; and El Vinculo, the finest example of old vine Tempranillo in Toro – one of Spain's least known but potentially rich viticultural areas. All of these properties specialize in the production of pure, natural wines from the finest Tempranillo vines. Moreover, each of these properties now fashions the flagship wine in its respective appellation. One would expect nothing less from Alejandro Fernandez, the "Master of Tempranillo" and the father of modern biodynamic viticulture in Spain.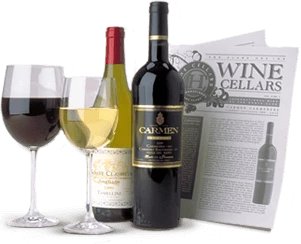 Enjoy Limited Production Estate
Bottled Wines
Discover limited production estate bottled wines such as Vergenoegd's internationally
acclaimed 2005 Cabernet Sauvignon, imported exclusively for our members.
DISCOVER OUR FOUR CLUBS