The 2016 11 Piños Bobal Old Vines wears a deep purple, eye-catching robe. It continues its warm welcome with seductive aromas of cherry, plum and spice. And in the mouth, the 2016 11 Piños Bobal Old Vines truly shows its hand, exhibiting bold rich flavors. Cherry, plum, spice and hints of wood smoke grace the palate. This youthful Bobal offers plenty of concentration in a smooth, balanced frame with soft tannins. Mouth filling and persistent on the palate, the 11 Piños Bobal Old Vines marries the unique qualities of Bobal to the contemporary penchant for moderate oak ageing, which makes it easy to drink. The wine's lingering finish comes across as both smooth and refreshing. In order to capture all that this unique wine has to offer, we suggest serving the 11 Piños Bobal Old Vines cool (60°-64° F) after 15-20 minutes of aeration.
The traditional accompaniments to Bobal in its native Spain should come as no surprise: grilled meats and vegetables are the preferred match-ups with this indigenous grape variety. Add cheese, spicy sauces, and even a little heat to whatever you are serving and the 2016 11 Piños Old Vines Bobal will truly shine. Some of our favorite dishes with Bobal involve black olives and fresh tomatoes. Chicken or pork in a heady sauce with black olives and capers offers wonderful companionship to the 11 Piños Bobal Old Vines. A tasty marinara made from vine ripened tomatoes and plenty of fresh basil and herbs pairs beautifully with this wine as well. Lamb stew, Shepherd's Pie, grilled spicy Italian sausages and peppers, and pasta with a thick, heady pesto sauce all make us want to reach for another bottle of the 2016 11 Piños. And of course, there is cheese.
The Vega Tolosa winery is the home of 11 Piños Old Vines Bobal. The Tolosa family founded this Manchuela winery in 1905. More than a century later, Juan José Tolosa, the third generation of this winemaking family, oversees a thriving bodega that cultivates 330 acres of vines, of which 100 vineyard acres are devoted exclusively to head-pruned, old vines Bobal. All of Tolosa's Bobal vines are in excess of 80 years of age.
Vega Tolosa is located in Manchuela, the ancestral home of Bobal. Bobal is one of Spain's most important but under-appreciated indigenous grape varieties. Manchuela offers the ideal climate for the cultivation of Bobal: long, hot summer days, followed by cool windswept evenings that suit the thick skinned, disease resistant Bobal very well indeed. As Tolosa has a penchant for low yields and his vines are situated at 2,300 feet above sea level between the La Mancha meseta and the Valencia plains on calcareous soil, Vega Tolosa's 11 Piños Bobal vines require little intervention in the vineyard, allowing for completely organic viticulture. With passion, superb winemaking skills, and terroir on his side, Tolosa fashions exceptional Bobal from old vines at 11 Piños.
Bobal is a thick, dark skinned grape variety that is indigenous to Spain. Its origin is believed to be the Utiel-Requena region of Spain, but it is extensively cultivated throughout the country with considerable plantings in Ribera del Juca, Manchuela, Castilla La Mancha, and the environs of Valencia. Although little known outside of its native land, Bobal is believed to be Spain's third most cultivated grape variety with some 200,000 acres under vine. What may in part account for Bobal's relative obscurity is that it has no less than 15 synonyms. Some of its more common monikers are Bobos, Requena, Provechon, and Valenciana Tinta to name just a few.
Bobal is hardly a newcomer to Spain's wine scene. Its origins date back to the 15th century, and perhaps beyond. Yet, how many people outside of Spain have heard of this varietal? Not many, for sure, but that is all the more reason to get excited. Bobal, like Spain's other illustrious, indigenous red varieties (namely Cariñena Garnacha, Monastrell, and Tempranillo), Bobal is undergoing an extreme makeover.
For centuries Bobal played the role of supporting actor in anonymous blends, as it was often called upon to flesh out or freshen up wines of lesser character. However, today Bobal is increasingly being bottled on its own, especially from old vines. When Bobal vines begin to look like trees and their yields are kept low, they produce a rich, hauntingly aromatic wine. Moreover, Bobal grows well in Spain's hot interior climate, resists oxidation and phylloxera, and it contains high amounts of the super anti-oxidant resveratrol. And most importantly, it tastes good. So, what's not to like?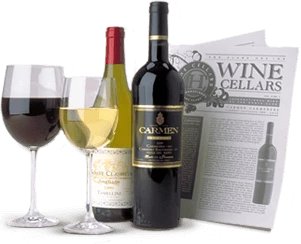 Enjoy Limited Production Estate
Bottled Wines
Discover limited production estate bottled wines such as Vergenoegd's internationally
acclaimed 2005 Cabernet Sauvignon, imported exclusively for our members.
DISCOVER OUR FOUR CLUBS