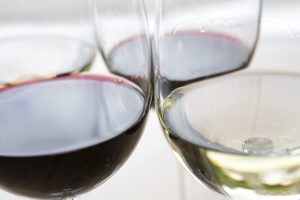 One trend that has already taken the wine world by storm and shows no sign of abating is America's love affair with rosé, dry rosé in particular.  This trend is hardly new, but its continuing resurgence defies the pundits.  In short, dry rosé has become more than a trend and a summertime drink.  It's no longer the stepchild of red and white wine but a bona fide wine category that now demands equal status with white and red wine.
As for what is the best unknown wine out there just waiting to be discovered, it is likely the one in my glass, which could be almost anything from an aromatic, hauntingly delicious Kerner from Italy's Alto Adige to a Super Tuscan from Bolgheri or Maremma along Italy's Tyrrhenian Coast, or one of Argentina's super premium Malbec/Cabernet Sauvignon blends that sells for a fraction of California's overpriced Cabernet Sauvignons.
Napa Valley Cabernets, in particular, are overvaluing themselves. With the exception of a few dozen iconic Cabernet and Cabernet blends, it appears the bubble is bursting on California Cabernets selling for $50.00, $100.00, or more. Attempts to sell such wines "quietly" at substantially discounted prices have increased exponentially over the past year despite a recent string of exceptional vintages and a plethora of excellent wines. What are undervalued, especially in the premium category, are South Africa and South America's top reds.
In the $12.00-$20.00 category, Spain's red and white wines are frequently undervalued and remain veritable bargains, too. White Spanish wines from top producers made from Albariño, Godello or Verdejo varietals can be purchased for less than $20.00 a bottle. And who can forget the many outstanding blends from Spain's Montsant or the thoroughly enjoyable Tempranillo-based wines of Castilla Y León?
The world of wine has always suffered from a split personality.  Wine drinkers are presently in love with rosé and at the same time enamored of bold reds and in search of another lover.  Merlot, after a makeover, appears to be on the rebound, too.  Who knows what comes next from fickle palates?
Salud!
Don