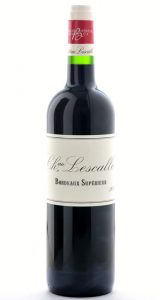 In January, The International Wine of the Month Club's Premier Series is delighted to offer four exciting world-class wines from France and Italy, beginning with the 2019 Château Lescalle Cuvée Emmanuel Tessandier Bordeaux Supérieur, an expressive, ripe, round, and utterly satisfying red Bordeaux. Its regal purple robe underscores the authority of the 2019 vintage and the particular success of Château Lescalle in what is certainly one of the finest and most consistent Bordeaux vintages. Moreover, the comely Château Lescalle Cuvée Emmanuel Tessandier offers up decadent aromas and flavors of ripe blackberry and plum, cedar, and rain washed forest floor. Its supple fruit flavors and well-integrated tannins provide flesh and bone to the wine's youthful exuberance at the same time that they endow this handsomely wrought Bordeaux with the promise of years of fun-filled pleasure. Enjoy!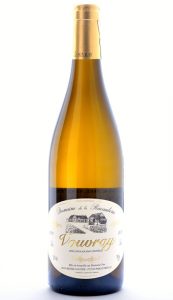 Our next feature this month is the 2021 Domaine de la Racauderie Vouvray Sec, a classic Vouvray, offering up a delicate perfume of stone fruits, crisp fall apples, and Bosc pears. In the mouth, the Vouvray's vivacious minerality born of the appellation's limestone rich tufa soil melds with fresh and clean stone fruit flavors to delight the palate. Racy, balanced, and with laser-like precision, the sensuous, juicy 2021 Domaine de la Racauderie Vouvray Sec exhibits all of Chenin Blanc's finest attributes, including a satin-like underpinning and a long distinctive finish for which Vouvray is renowned. In France, it is said that dirt is destiny, but weather ultimately determines the vintage quality as well as the quantity: the 2021 vintage in Vouvray delivered on all fronts in Domaine de la Racauderie's 2021 Vouvray Sec.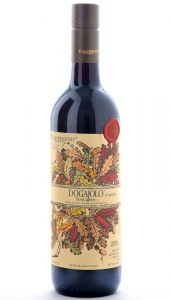 This month's next special red wine is the elegant, charming 2020 Carpineto Dogajolo Toscano Rosso IGT from one of Vino Nobile's most accomplished producers. Grown on hillside vineyards in central Tuscany, the 2020 Carpineto Dogajolo Toscano Rosso IGT exhibits a deep purple robe as well as beguiling aromatics in the form of freshly picked berries, cherries, rose hips, and violets. Juicy and equally seductive in the mouth, the 2020 Dogajolo offers up layers of lovely fruit, loamy earth, and hints of vanilla and spice from 6 months in French and American oak barrels. Rare is the Tuscan red that offers as much flavor and charm as Carpineto's 2020 Dogajolo "Baby Super Tuscan" – a very fine red wine ready to drink from the moment it is poured.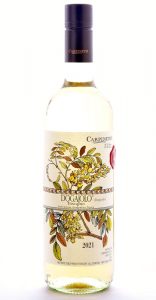 Rounding out this month's Premier Series is Carpineto's 2021 Dogajolo Bianco IGT, a lovely white wine that mirrors the beauty and timeless charm of Tuscany. Grown on hillside vineyards under the central Tuscany sun, the 2021 Carpineto Dogajolo Toscano Bianco embodies the terroir from which it sprung, beginning with a glint and bright straw color. Ethereal and hauntingly beautiful aromatics beckon the eager taster to dive right in. Fresh and lively in the mouth, subtle apple and pear tones quickly emerge, followed by hints of melon and citrus, all of which are underlined by a pure racy minerality, the hallmark of the finest white wines of Tuscany. No smoke or mirrors, ponderous oak tones, or chemical stabilizations appear in Carpineto's 2021 Dogajolo Toscano Bianco. This is a wine that embodies the simple elegance and timeless beauty of Tuscany. Enjoy!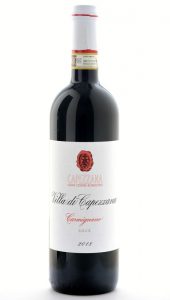 The International Wine of the Month Club's Collectors Series is proud to offer three exceptional wines from three world-renowned estates and appellations. This month's odyssey begins with the 2018 Capezzana Villa di Capezzana Carmignano DOCG from one of Tuscany's oldest and smallest DOCG's. The 2018 Villa di Capezzana Carmignano captures the exceptional beauty and allure of Tuscany and wholly captivates the senses. With a deep ruby robe flashed with violet, a sensuous bouquet redolent with the scents of roses and violets, and silky tannins that embody a delicious mélange of woodland berries and clean forest floor, the beguiling 2018 Villa di Capezzana Carmignano is downright seductive. Elegant, yet so rich in flavor, the 2018 Villa di Capezzana Carmignano sings from the glass almost from the moment it is poured. This is another Capezzana award winning Carmignano, which harmoniously blends fruit, earth, mineral and spice into one "sexy" wine. Enjoy this Tuscan treasure now and over the next 8-10 years!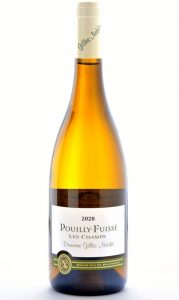 Next up is the recently released 2020 Domaine Gilles Noblet Les Champs Pouilly-Fuissé, a noble Burgundian white wine that sports a bright yellow robe that's the color of the noonday sun. Even more satisfying are the aromatic scents of soft ripe fruit, acacia flower, forsythia, and deft touches of vanilla which waft from the glass. This singular Les Champs Pouilly-Fuissé handsomely rewards in the mouth, too, where it graces the palate with heightened fruit and floral flavors in the form of acacia, forsythia, and tropical fruits, all gently bathed in a highly refined patina of sweet butter, creamy oak, and Pouilly-Fuissé's renowned limestone-rich minerality. Moreover, the noble 2020 Domaine Gilles Noblet Les Champs Pouilly-Fuissé retains the finest attributes of the appellation, though it could easily be mistaken for a village Puligny-Montrachet or Chassagne-Montrachet. Similar to those wines, the 2020 Domaine Gilles Noblet Les Champs will continue to evolve and mature in bottle for several more years. Enjoy!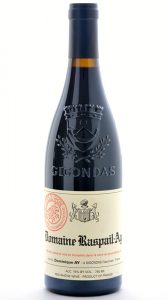 Completing this month's Collectors Series is the exceptional and highly acclaimed (94 Points – Jeb Dunnuck) 2019 Domaine Raspail-Ay Gigondas. The 2019 Domaine Raspail-Ay Gigondas captures the Ay family's consummate craftsmanship, which balances elegance and texture with power and depth of flavor. The 2019 Raspail-Ay Gigondas is aromatic, textured, and bold in flavor, all while keeping its equilibrium as one would never know it tops out at 15% ABV. Savory scents and flavors of black raspberry, kirsch, and garrigue mingle with exotic spices and subtle hints of violet and rose to deliver a complex, intriguing, thoroughly captivating Gigondas, and unabashedly one of the Rhône Valley's finest wines. The wine's ripe tannins make their appearance, too, to frame the wine's delightful mélange of flavors and deliver a vibrant finish, assuring a long, happy life and a decade or more of drinking pleasure. Enjoy!