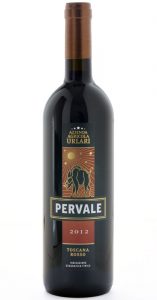 In January, The International Wine of the Month Club's Premier Series will feature four world-class wines from four renowned wine estates, beginning with the 2012 Urlari Pervale Toscana Rosso, a Super Tuscan comprised of 25% Sangiovese, 25% Cabernet Sauvignon, 25% Cabernet Franc, 18% Merlot, and 7% Alicante Bouschet, whose deep rich color and sensual aroma prepare the palate for an impending feast. Draughts of dark cherry, woodland berries and wild violets waft from the glass to caress the nose. In the mouth, the wine's deep berry flavors expand on the palate, where they meld with hints of fennel and cedar. Firm tannins bolster the wine's bold flavors but slowly recede as the wine breathes. Make no mistake, Urlari's 2012 Pervale is a big wine with no wimp, but it opens beautifully – much like the Tuscan landscape that unfolds slowly around each and every bend.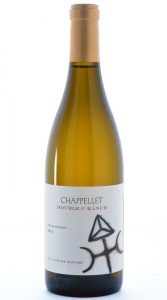 The next compelling feature in our Premier Series is the 2014 Chappellet Double C Ranch Napa Chardonnay. Chappellet is one of Napa Valley's iconic properties. The Double C Ranch Chardonnay is classic old-school Napa Chardonnay that brings everything a Chardonnay lover could ask for in a wine. It delights the nose with a bouquet of savory scents born of freshly picked apples and pears infused with delectable hints of toffee, vanilla, and spice. Juicy and silky smooth in the mouth, the 2014 Chappellet Double C Ranch Napa Chardonnay delivers pristine fruit flavors and a cornucopia of spice, toasted vanilla and more, which made our most discriminating tasting panel members beg for a second and third glass. In the mouth, the wine caresses the palate with a harmonious mélange of flavors before exiting with charm, grace, and a lovely lingering finish. Taste Chappellet's 2014 Double C Ranch Chardonnay and enjoy a glimpse of this property's half century romance with the land, a tryst that has yielded many of Napa's finest wines.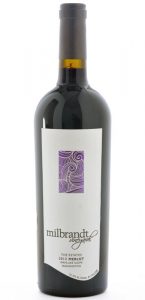 Next among this month's exceptional quartet is the 2012 Milbrandt The Estates Merlot, a special blend of 94% Merlot, 5% Malbec, and 1% Cabernet Sauvignon. This is no innocuous commercially-made Merlot, so you won't find any wimp in this wine. Weighing in at 15.5% alcohol and endowed with plenty of enticing aromas, firm tannins, and a flavor profile that boasts ripe blackberry, Bing cherries, cacao, and more, the 2012 Milbrandt The Estates Merlot provides a big mouthful of wine. It opens quickly, offers a substantial mid-palate, and finishes with real pop. "Bordeaux on steroids" may be the best analogy.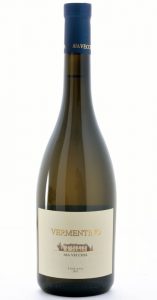 Completing this month's delicious Premier Series offerings is Aia Vecchia's 2017 Vermentino, a sophisticated blend of 95% Vermentino and 5% Viognier that sports a bright straw color and amplifying aromatics. Lively aromas of freshly cut grass mingled with faint floral tones and a touch of sea spray from the nearby Tyrrhenian Sea provide a mouthwatering welcome. In the mouth, this Vermentino makes an even greater appeal to the senses by marrying its delightful aromatics to a round creamy texture that simply offers the best of all worlds. On the palate, freshness, flavor and genuine tactile appeal all come together in Aia Vecchia's 2017 Vermentino. Round yet refreshing, Aia Vecchia's 2017 slides easily down the throat to finish with a flourish.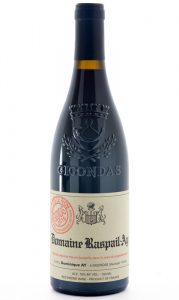 The International Wine of the Month Club's Collectors Series is thrilled to offer three unique collectable wines in January, beginning with the superb 2015 Domaine Raspail-Ay Gigondas. Although consistently one of the greatest producers from the highly lauded Gigondas appellation, Raspail Ay's 2015 Gigondas appears to be the finest Gigondas ever produced at the domain. It earned multiple 90+ scores, including 96 Points from Decanter and 93 Points from Wine Advocate. The 2015 Raspail Ay Gigondas is not only highly aromatic, richly fruity, and beautifully textured; it possesses a solid core and a deep down richness that guarantees longevity as well as many years of exceptional drinking pleasure. The wine's brilliant purple robe strikes the eye just as the wine's amplifying bouquet of black fruits, kirsch, and garrigue tempered with hints of rose petals and violets caresses the nose. In the mouth, the 2015 Domaine Raspail-Ay Gigondas continues to work its magic where one truly gets the sense of how exceptional the 2015 Raspail-Ay Gigondas truly is. A well of deliciously textured fruit, Provençal herbs, cracked pepper and exotic spices are all encased in a splendid framework of perfectly ripe tannins to delight the mouth and enliven the senses. This Raspail-Ay Gigondas is bold and buff for sure, but in no way ponderous or out of shape. Authoritative and yet beautifully balanced, the 2015 Raspail-Ay Gigondas is the real deal.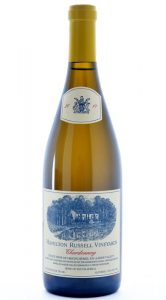 Our next January Collectors Series offering is the 2017 Hamilton Russell Hemel-en-Aarde Chardonnay, which made Wine Spectator's 2018 Top 100 list of wines, and with a little more time in the bottle, the initial 93 Points from Wine Spectator now appears a bit stingy. The 2017 Hamilton Russell Hemel-en-Aarde Valley Chardonnay is world-class all the way. This Chardonnay is a vibrant, complex wine that embodies the best in Old and New World Chardonnay. Full-bodied but well delineated, this terroir-driven Chardonnay offers a superb array of apple, quince, and stone fruit flavors, all of which are beautifully integrated into the wine's crisp acidity and delightfully complex mineral tones. Touches of honeysuckle and verbena along with a faint hint of spice add further to the keen interest and gustatory pleasure wrapped up in the 2017 Hamilton Russell Chardonnay. Fresh, yet succulent, this wine finishes with a bang. What else can we say except ENJOY!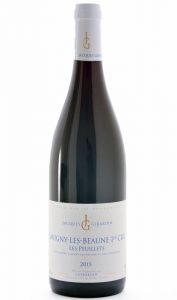 Completing this month's Collectors Series is the magical 2015 Jacques Girardin Savigny-les-Beaune Premier Cru Les Peuillets from what may prove to be the greatest Burgundy vintage ever. Although Jacques Girardin consistently fashions authentic, elegant red Burgundies, Girardin's 2015 Savigny-les-Beaune Premier Cru Les Peuillets stands in a class by itself. It is not only the finest wine we have ever tasted from this erudite producer, it is downright delicious. Elegant, silky smooth, yet juicy and vibrant, Jacques Girardin's 2015 Savigny-les-Beaune 1er Cru Les Peuillets positively sings from the glass. An enticing bouquet of raspberry and blackcurrant, red plums and rose petals seduces the nose. Medium-bodied but rich in color and flavor, Jacques Girardin's 2015 Savigny-les-Beaune 1er Cru Les Peuillets is both subtly complex and immediately gratifying. This is the richest of Girardin's fine red Burgundies with a memorable array of savory Pinot Noir flavors and a long sensual finish. Enjoy!