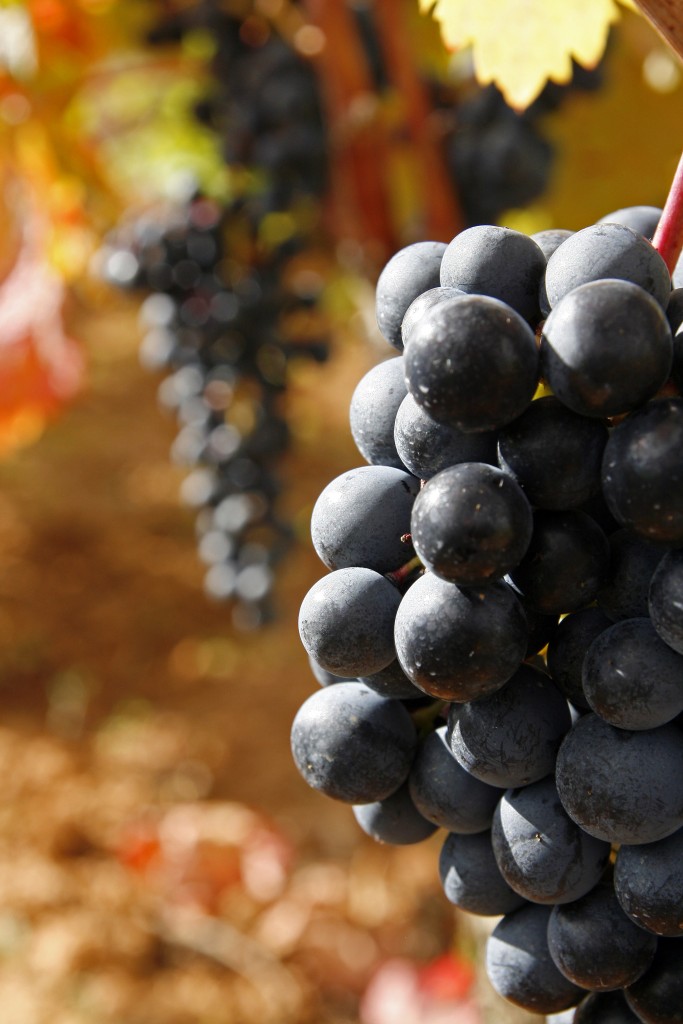 The quintessential Tempranillo grape varietal figures prominently in the greatest red wines of Spain. Whether it is the iconic Vega Sicilia in Ribera del Duero, Valenciso in Rioja, or a bevy of extraordinary values from Castilla, Leon, Toro, La Mancha, and elsewhere in Spain, Tempranillo grapes reign supreme.
Tempranillo, a dark-skinned grape variety indigenous to Spain, is Spain's noble red grape varietal.  It is grown throughout Spain, though it thrives in Ribera del Duero, Rioja, and in the interior of Spain, where the climate is continental rather than Mediterranean. The grape derives its name from the Spanish word temprano, meaning "early," for its propensity to ripen earlier than other red grape varietals.  In some parts of Spain, and especially in Ribera del Duero, Tempranillo shines on its own as a varietal, while Rioja and other Spanish wine regions blend Garnacha, Mazuelo, or other grape varieties with a predominance of Tempranillo. Tempranillo yields a medium- to full-bodied wine, which benefits greatly from extended ageing in French and American oak barrels.
The list of incredible Tempranillo wines from Spain is nearly endless, yet no one consistently produces a better portfolio of estate grown and bottled Tempranillo wines than the legendary Alejandro Fernandez, the "King of Tempranillo."  Fernandez fashions four outstanding Tempranillo wines at his four estates: Pesquera, Condado de Haza, Dehesa La Granja, and El Vinculo.  Pesquera and Condado de Haza bear the great Ribera del Duero DOC, while Dehesa La Granja hails from a prized property in Zamora along the Duero, a sprawling ranch which once served as Spain's greatest bull raising ranch. El Vinculo hails from La Mancha, whose vines are over 80 years old.  For consumers searching for great Spanish red wines, they need look no further than Alejandro Fernandez's four Tempranillo jewels.
Salud!
Don