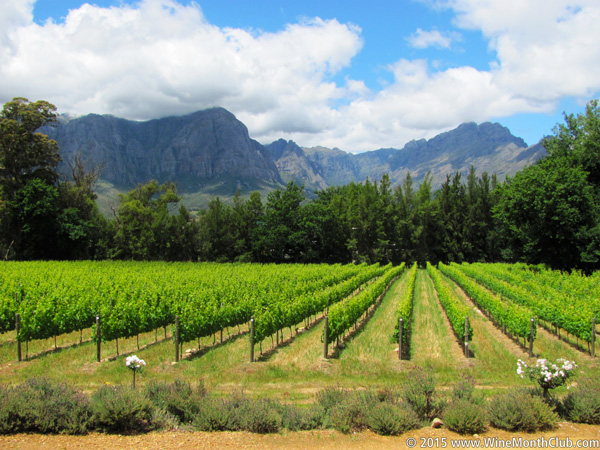 With stunning scenery, excellent restaurants, and exceptional wines, South Africa's Western Cape has become a must go wine destination.  Add the American Dollar's present favorable exchange rate to the South African Rand and the Western Cape's proximity to Cape Town, arguably Africa's most beautiful city, and it's easy to see why South African vineyards are this year's hottest wine destination.
Stellenbosch, along with nearby Franschoek, Paarl and Swartland, dominate the wine production on South Africa's Western Cape.  Some must-see wineries include the iconic Klein Constantia estate, known for fashioning excellent Sauvignon Blanc, as well as Vin de Constance, one of the world's greatest dessert wines.
More excellent South African wineries include Black Pearl, Mary-Lou Nash's pearl of an estate for fabulous Shiraz; Edgebaston, the source of David Finlayson's very impressive age-worth Cabernet Sauvignons; Rustenberg, the home of the John X. Merriman, which might be the best Meritage offering anywhere for the money; Eagle's Nest, an upcoming star for Shiraz and Viognier; Downes Family, outstanding producers of  incredible Semillon and Sauvignon Blanc; and Barista, a leader in the burgeoning Pinotage market.
Don